We provide remote IT support for our clients, resulting in fast resolution enabling businesses to get on with their work with minimal disruption.
Remote IT Support is a cost effective and efficient way to solve problems very quickly. Stanfield IT do this through the use of the latest remote access tools enabling us to connect to any system or computer anywhere in the world where there is an internet connection available.
This enables our clients to get on with their day without the hassle of IT problems taking long periods of time to resolve. We strive to solve a problem first time every time over the phone and will put measures in place to prevent the same issue reoccurring.
We have a team of certified experts who work across many industries and different businesses who know how to solve problems quickly and efficiently. Chat with the team at Stanfield IT to find out how we can help your business reduce costs and increase your efficiency.
Remote IT Support Services
Remote IT support
Over the phone support
Ticket management
Help desk
Computer troubleshooting
Network troubleshooting
Bandwidth support and management
Cyber security resolution and cleanup
Identity Management
User adds removes and changes
User terminations
System setup and configuration
Office 365 Support
G Suite Support
Mobile device support
Cisco and Fortinet support
Physical and virtual server support
Patch management
Stanfield IT Latest Remote Office IT Services Articles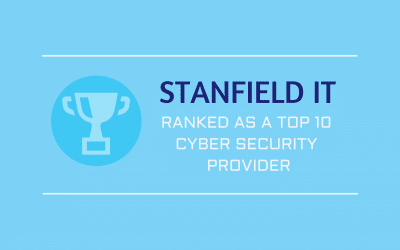 Stanfield IT is off to a great start this year. We can count ourselves fortunate to be amongst the Top 10 Cyber Security Providers for 2019. APAC CIOoutlook is a leading enterprise technology magazine with a focus on IT solutions, and enterprise networking. Each year...