Managed Service Provider Sydney
When you're trying to focus on growing your business, the last thing you need to deal with is fiddly IT issues. Outsourcing your IT to a Managed Services Provider in Sydney gives you a partner who understands your priorities, and will work with you to meet your needs. With growing threats in cyber security, and the exponential growth of online services, it makes sense to have someone manage your IT needs.
Many Managed Services Providers in Sydney will offer similar technical services, and Stanfield IT does too:
Cyber Security Management: We can install and manage firewalls, perform intrusion detection and network monitoring, cyber security auditing, business continuity management, implement cyber security policies and frameworks and provide anti-malware and threat protection solutions.
Network Services: Printer monitoring, network monitoring, switch monitoring, network optimisation, UPS management.
Backup and Disaster Recovery: Regular, systematic backups, testing, business continuity management.
Project Services and Management: Migrating system to Office 365 or G Suite, upgrading your network, workplace stations.
Centralised Services: Give your team cohesiveness and efficiency by having all IT support in one place.
Managed Devices: We can handle device monitoring for your business, and take out the stress of managing and monitoring device usage and security.
Servers: Server updates, optimisation, threat maintenance, performance monitoring of CPU and RAM.
This is just a sample of the IT managed services we can provide. But this is all very standard for managed IT services Sydney providers. What makes us different? What sets Stanfield IT apart from the herd? These are the reasons you should consider when choosing an IT partner for your business:
Key Reasons to Consider When Choosing a Managed Services Provider
We understand small, local business. Because that's what we are.
We are a small, cohesive team that understands the priorities and pressures of small business. Our team has a wealth of experience working in and supporting businesses and get where you're coming from.
We can provide obligation-free quotes for projects and services.
It can be difficult to know exactly what you need doing, and you don't want to waste your hard-earned money. We'll give you an idea of project scope, cost and turn-around, so you'll know from the start if it's going to be the right fit for you and your business.
Remote support over the phone means that many issues can be resolved on the spot.
In the case of many issues, work will come to a grinding halt until it can be fixed. That means you don't have the luxury of waiting for a tech to come and see you during some vague four hour window. We can talk you through resolving many issues over the phone as soon as you call, so you get everything back on track with minimal downtime.
Reasonable costs, and flexible month-to-month payment plans.
It can be daunting to hand over large amounts of money on what might seem like an inconsequential service, but we can offer a month-to-month support arrangement for your business that gives you the most value at a cost-effective rate.
We can provide employee education seminars on cyber security.
We won't leave you and your team to flounder in the dark. One of the most important tenets of cyber security, is to have a well-informed team who understands the importance of cyber security and knows how to proceed online. We can arrange an employee education seminar for your team to get them informed.
We are happy to arrange an on-site visit to assist you if required.
Sometimes phone calls and emails are not enough. Sometimes it helps to have someone visit you in person to lay it all out, so you can get the full picture of what you need. Because we are local to Sydney, we are happy to come out to you and assist you in person.
Friendly, local expertise from a diverse team.
Having a diverse team is so valuable for a business, and at Stanfield IT, we are pleased to have one. Each team members brings something unique and valuable to the table. With such a variety of backgrounds, we have a wealth of knowledge to share.
We take pride in being early adopters of new technologies and keep abreast of cyber security news.
Cyber security is an ever-evolving domain, and we do our best to keep up with the newest and latest. As cyber attacks become more sophisticated, new technologies are constantly being developed to keep up with protecting data. We take pride in being one of the rare businesses who will inform you about new anti-malware and security technologies, which will give you the best protection possible.
Stanfield IT Latest Managed Services Articles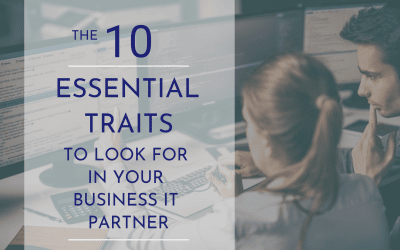 Choosing your business IT partner can be a stressful decision. How do you know when you've made the right choice? Do they have the relevant skills and experience to fully support you? How much do they charge? Is that a reasonable cost? How do you know? So many...