Thanks to Microsoft's evolution into being a provider of cloud-based applications, you've likely heard of Microsoft Office 365. You may not, however, know the scope of the Office 365 advantages for your business as a whole and for each end user.
Moving to the Cloud via Office 365 opens up so many doors for your business. It doesn't matter whether it's a small, medium, or large company, the benefits are clear. The tight security, team collaboration, and work-from-anywhere capabilties are just a a few reason why Office 365 is the #1 most deployed app in enterprises. 
Over the past five years, Microsoft Office 365 has become the Australia's most popular application for businesses. Okta co-founder and CEO, Todd Mckinnon, said that:
'There has been massive growth in Australian users of Microsoft's flagship cloud-connected suite since 2015, which far outstrips other cloud-based apps, including JIRA, Box, Amazon and G Suite.'

 
Read on the learn why Office 365 is transforming how businesses have embraced cloud-based subscription software. There are more reasons to switch to Office 365 than we can count. Today, we have boiled them down to the seven most crucial advantages for small-to-medium businesses.
Business Essentials | Business Premium | Business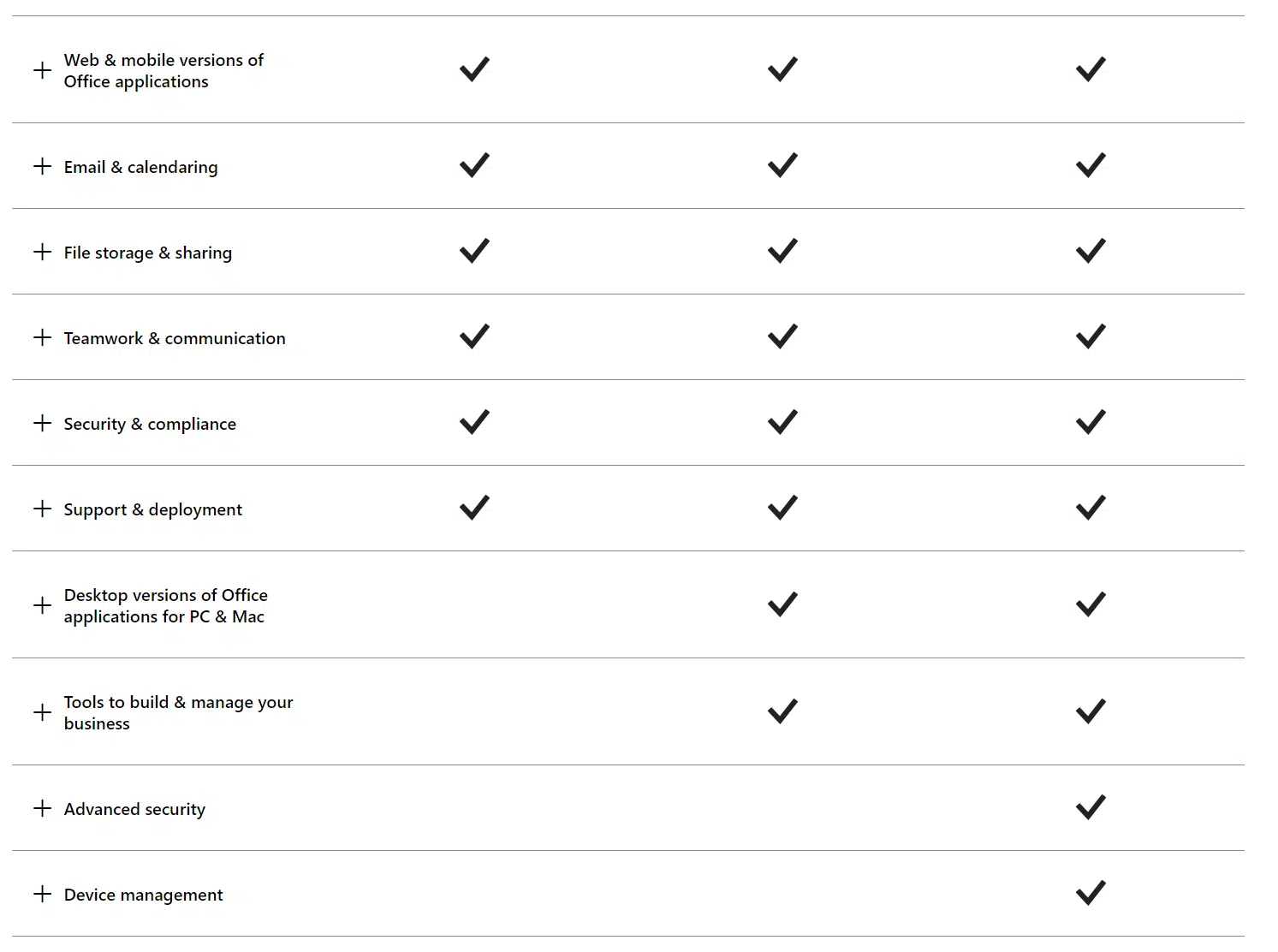 The top 7 Office 365 advantages for business and end users: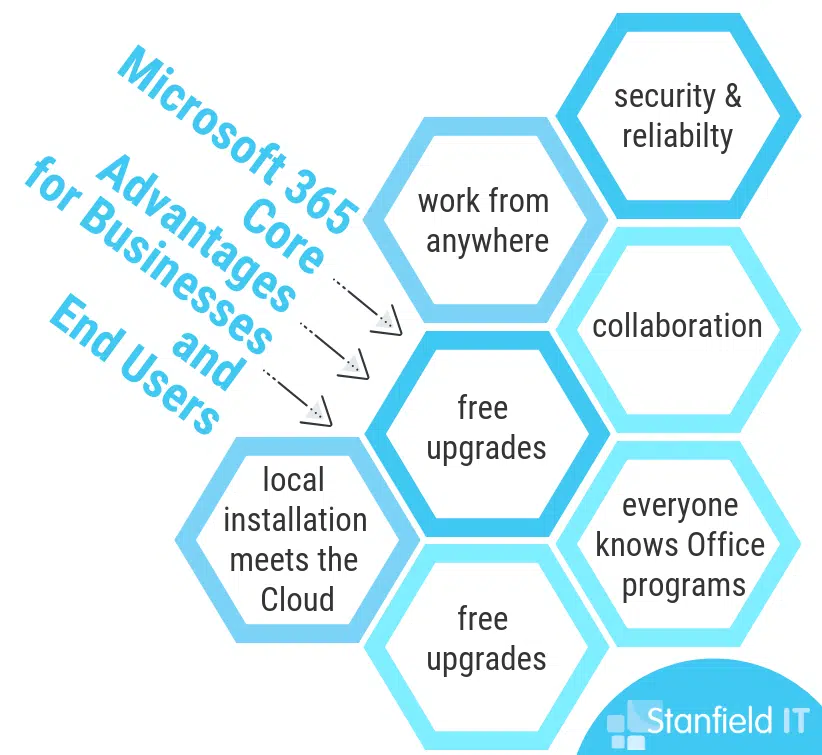 1. Your Employees Can Work From Anywhere
One of the first Office 365 advantages that comes to mind is that users can login and work from anywhere they have an internet connection. Being 100% cloud based, employees under the Office 365 subscription can access emails, work files, and all their Office 365 programs on the go.
Business advantages
The biggest advantage of your employees being able to work remotely is the productively that come with it. Office 365 users being able to log in from home, public transport, and in the library means that not being able to physically be in the office no longer results in not getting work done. It also means easy access to work resources while on site, at a trade show, or in a conference, etc. Everything your employee's need is at their fingertips.
End-user advantages
End users can put their commute or time spent waiting at the airport to good use with Office 365. It lets them work from anywhere! It makes working from home options viable, opening doors for employees to work around their family schedules. This means more flexibility and less stress for your team.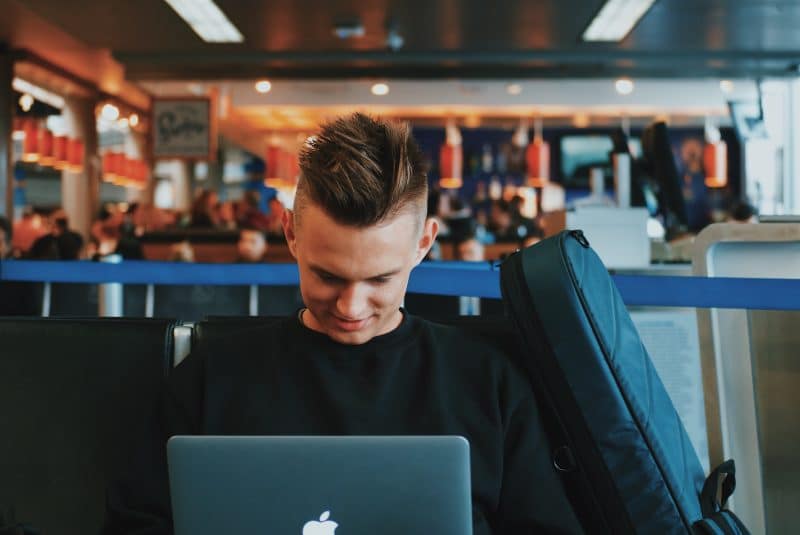 2. Excellent Security and Reliability
Worried that the Cloud isn't safe? Microsoft takes on all responsibility for security and reliability with Office 365, with disaster-recovery systems and backup systems automatically in place. Office 365 offers ISO 27001 certification, application and device management, and great spam filtering that empowers businesses to take control of their information. Microsoft's massive financial resources allow it to support its cloud-based software with redundant enterprise-grade servers situated in top-notch data centres. This makes it so that the cloud-based aspects of your Office 356 installation will almost surely stay functional at all times. In fact, Microsoft is sure of this ― so sure that its service level agreement calls for the refund counter to start ticking immediately if it ever goes down. 
Business advantages
As well as feeling confident in the superior reliability of cloud-based storage, there are numerous other Office 365 advantages for your business. One of these is that the disaster-recovery systems in place free up your IT team to use their time elsewhere. Depending on the plan you have chosen, you'll enjoy safety features like encrypted email, data-loss prevention, mobile device management, multi-factor authentication, and advanced threat analytics. With cyber security threats being a very real concern for small-to-medium businesses today, Office 365 is a great start to tightening your cyber security.
End-user advantages 
Having the support of Microsoft means that, if users are doing work remotely or are in a different time zone to the IT team, they'll be able to access 24/7 technical support if they have a Office 365 subscription. As well as securing company data, Office 365 also helps to secure employee information, like bank details, contact details, and health information that the employer may need to have. Employees will trust the business more as result, and feel confident that their information is secure.
3. It's the Office Suite Everyone Knows 
Programs like Word, PowerPoint, Excel, Outlook, and others have been around for years ― and despite now being referred to as "apps," they haven't been changed much in their new Office 365 iteration. This means there is usually no need for extensive training for employees to reach full speed. That said, there are many new features that make them better than previous versions.
Business advantages
Hiring staff who are already across the programs they'll be working with is easy when you use Office 365 for your business. Your IT team also won't have to train up staff on new programs, saving them time and, consequently, saving you money.
End-user advantages
Employees don't want to have to learn new programs when the ones they've been using have the functionality they need. Microsoft are switched onto this, ensuring that updates and new releases of programs don't hinder the features we know and love. The most used programs ― Word, Excel, PowerPoint, etc ― have stayed the same, they just live in the Cloud and have added features. Employees can enjoy not having to learn new software and programs, meaning they can get to work right away and there won't be lots of new training they must undertake.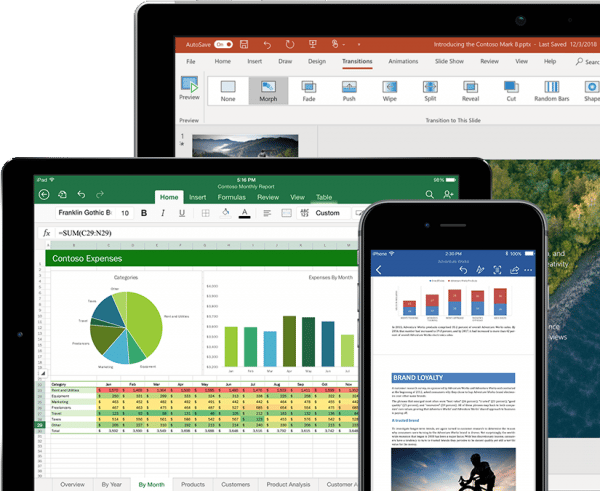 4. Collaboration Between Teams and Users 
One of the latest Office 365 advantages is Microsoft Teams ― the hub of your business for teamwork. It brings all the communications benefits and collaborations benefits together into one easy to use interface. You can collect, share and store files making it easy to collaborate together. Using OneDrive, teams can work on a file together simultaneously, with one version being saved so no one's changes are missed. With the Skype for business app, you can instantly chat with people working in the document.
Business advantages
Teams improves communication and collaboration within your company. With Teams, you can receive, send, and route video calls, instant messages, and voice calls over any internet-enabled device anywhere in the world. This is a great feature for any company that has a distributed workforce ― your employees will also be able to share files and work with business apps. If your company is typically office-based, but occasionally sends reps to trade shows and other events, you'll also love these benefits. Keeping in touch with the home base has never been easier!
End-user advantages
People within your team accidentally working on different versions of a document can lead to havoc come presentation time, or even hours of unnecessary time wasted on compiling everyone's edits into the same file. One of the Office 365 advantages is that everyone who needs to contribute to or edit a document can work on the same version using OneDrive ― this means no last-minute combining of files. Thanks to the Cloud, all changes will be in real time and there won't be a lag or any delays for users to see any updates to the file.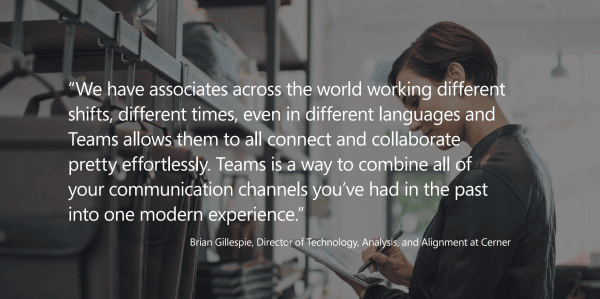 5. It Combines the Benefits of the Cloud with Local Installation
When Office 365 is downloaded, the apps are installed directly onto the receiving machine. Consequently, you don't need an internet connection in order to do your work. Being connected adds functionality, but it won't be a catastrophe if you find yourself somewhere with no connectivity or your main office's ISP goes down for a while.
Business advantages 
When you are connected, you'll find several added benefits. With Office 365, you and your employees can collaborate in real time. Whenever anyone changes a document, the changes will appear on all of your computers with no need to hit refresh. Another benefit is the ability to upload to and download from OneDrive, Microsoft's remote storage facility.
End-user advantages
Being able to sync online Office 365 files to their desktop means users can open files with their desktop Office programs in case there is no internet connection. This means less stress for your employees when they're traveling without wifi ― such as on a plane ― or there is an outage at work. The combination of the Cloud and local installation are key Office 365 advantages allowing users to get work done wherever they are.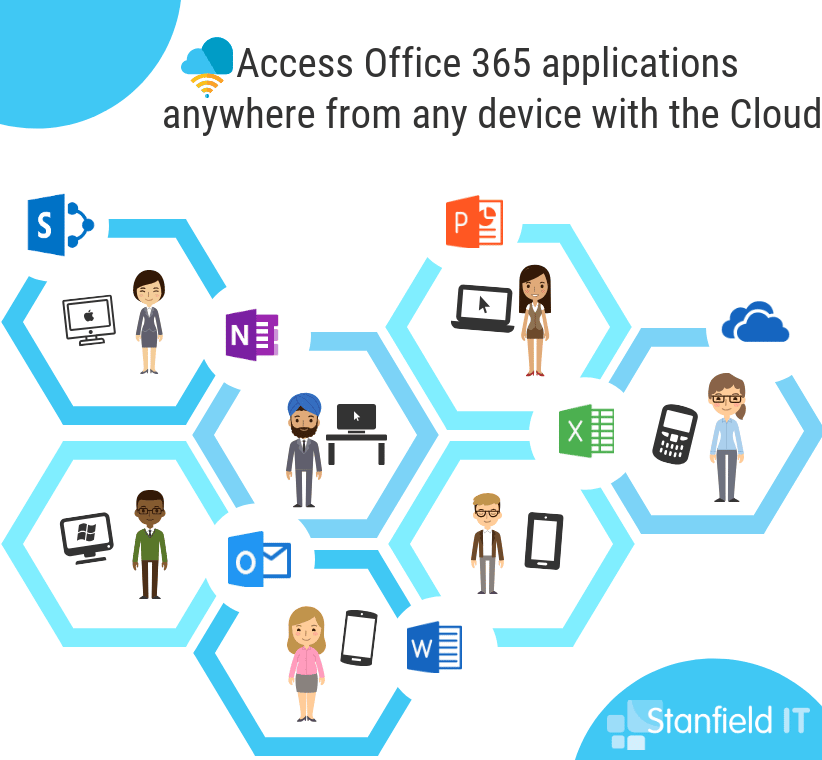 6. You Get Free Upgrades
One of the key Office 365 advantages is that locally-run software typically comes with agreements that let you get minor updates for free, but there's usually a charge for major ones. With Office 365, you don't have that limitation ― all updates are free, even ones that take it to a new full version! In fact, when Microsoft released Office 2016, and all it took to upgrade from the prior 2013 version was to click the agreement button and wait for about five minutes.
Business advantages
Free upgrades mean that your business won't have to factor in any costs on top of the subscription fee for Office 365. This is a big win for your business as, not only will you save money, but you will save the finance team time processing payments for new programs and updates ― it's all included. It also means that your staff will always be using the latest versions of their apps, so that no new benefits and features are missed out on.
End-user advantages 
Whether you have manual or automatic updates, it's great to know you you're working with the same program versions as everyone else in the company. This makes collaboration an easy, seamless task as different versions of the same app won't cause annoying inconsistencies in documents. It also makes problem solving easier, as co-workers will be able to assist each other with any questions regarding the apps, as they'll be using the same, latest, version.
7. Mix and match plans
Office 365 is a subscription-based service, and there are many business plans available with different programs and features. One of the fantastic, money-saving Office 365 advantages is that not everyone in your company must share the same plan. You are able to mix and match plans for employees depending on what apps and functionalities they need to get the job done.
Business advantages
The ability to not be tied down to one subscription level is extremely beneficial for businesses. You don't have to pay for what you don't need, which really saves on costs going to unused applications. The fee that you pay is per user, so it's really easy to manage individual plans and you're not caught out with one huge upfront lump sum (you can opt for a yearly payment option, though) but, rather, can pay a low fee per user on a month-to-month basis. The subscriptions can be amended and transferred from previous staff members to new members, effectively trimming costs, too.
End-user advantages
End users having their own subscription means they will enjoy a streamlined Office 365 experience ― they'll only have to deal with the apps they need. This means they can became well acquainted with the apps in their personal suite and not have unnecessary programs in their workspace.
These are just some of the reasons that make it worth switching to Office 365, either from an older version or from a different productivity suite. Overall, the cloud version has exceeded expectations in many ways. It's easy to install, easy to use, reliable, and combines the best of offline and online functionalities. On top of that, it adds new communications features that eliminate many of the hassles associated with older methods.
To learn more about your own business utilising Office 365 advantages, or otherwise improving your company's IT situation, just contact us. We provide Microsoft Office support and IT management for companies like yours.
Need help with your outsource IT support?
Call Stanfield IT today on 1300 910 333