Cyber Security Services
Help Protect Your Business with Cyber Security Services
Why Your Business Needs Cyber Security Services
Businesses are now more vulnerable to cyber security threats than ever, and the impacts can be devastating.
As attacks become more sophisticated, our strong Cyber Security Services will help you stay ahead.
of company networks can be penetrated by cybercriminals
of cyber attacks target small to medium businesses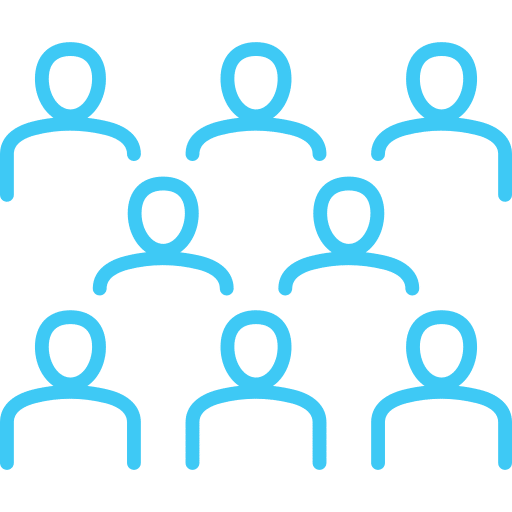 Protect your business from cyber attacks
Our Cyber Security Services will help protect your business from vulnerabilities, scams and attacks.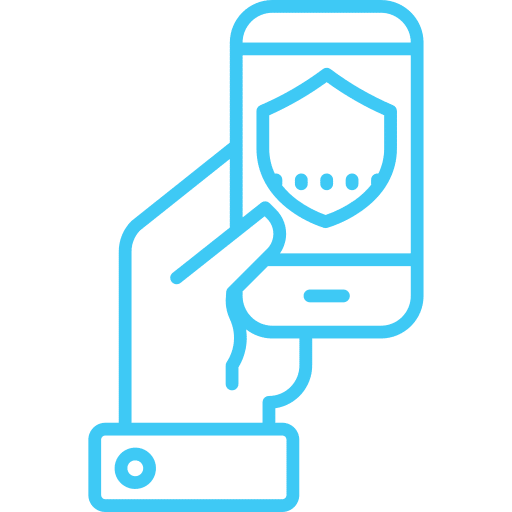 Protect your customers and end-users
End-user training will help your team identify and block threats before they become problems.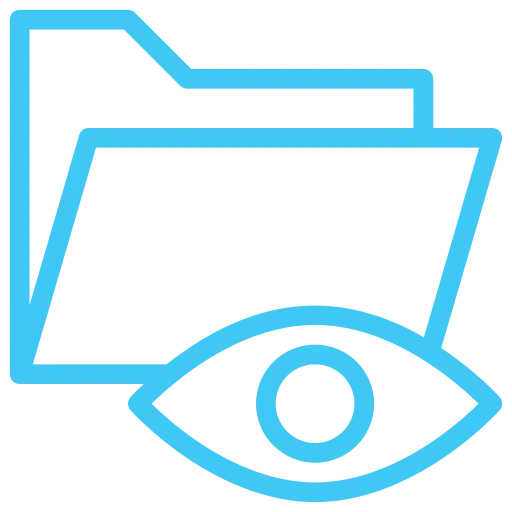 Create a clear picture of your cyber security landscape
Understand the strength of your organisation's defences and ability to prevent an attack.
Why Choose Stanfield IT for Cyber Security Services?
We are trusted advisors and always aim to provide solutions tailored to your needs.
Get a Free 30 Minute Consultation
A Step Ahead
We proactively raise solutions to improve your productivity and safety.
Sydney Based
When you talk with us you are getting a 100% Australia based service team.
Kevin Fouche
14. July, 2022.
Over the past 10 years our IT needs had grown to a point where we were in dire need of a reliable cloud based IT solution for our email, shared calendar and server backups. Stanfield IT were able to quickly analyse our situation and worked passionately at finding a solution for our business. Thanks to the help of Stanfield IT we now have a system that is far more efficient and reliable than anything we ever had before. I can highly recommend Stanfield IT to any business!
Family Aged Care Advocates
31. January, 2022.
Stanfield IT have been our IT services provider for just under a year now. We approached them as a result of a recommendation from a professional colleague when our previous IT service provider determined we weren't "big" enough for them (their words). Our dealings with Angus and the Team at Stanfield IT have more than exceeded our expectations. They are responsive, they do what they say they are going to do and they are always able to assist us (remotely) with any IT issue we may have - big or small. IT and technology is an integral part of our business and having Stanfield IT as part of our Team gives us every confidence to keep pushing forward to "bigness". Regards, Shane Hayes - Aged Care Specialist and Director at Family Aged Care Advocates
Michaela Bamford
17. November, 2021.
We have worked with Stanfield IT for a number of years now and they have always been a pleasure to deal with. They are always very friendly, helpful and quick to respond to any issues that arise. We would definitely recommend them as a company.
Dustin Meth
12. March, 2021.
Can't recommend these guys enough. Nathan and his staff are friendly, polite and very knowledgeable. They have not only set my business up but with the continued service to maintain it my business has grown tremendously.
Mitesh Modi
27. September, 2019.
In today's world privacy and security is so important. I used his services for security and backup solutions. Very happy with the outcome. Highly recommend Nathan, knows his stuff very well and will guide you in the right direction.
Sepehr Daraj
9. July, 2019.
They are a great team which is switched on and very responsive. Not only they are providing service needed every time we reach out to them, but also proactively raising solutions and resolutions to risks to improve our productivity and safety. They are on top of cyber security and mobile device management. Highly recommended.
Stanfield IT is a company that understands the needs of their clients and offer tailor made customized solutions. They certainly do not use a cookie cutting approach and hence I would have no hesitation in recommending Nathan and his team to other businesses. Thank you
Karin Krueger
29. April, 2019.
Stanfield IT has been my go-to tech help desk and IT advisers for about five years. Whether it's setting up a network for KDK Media, advising on the latest Google or security updates, or working out our printer network. Nothing phases their IT team. Professional, prompt and always courteous. And they always come up with a solution on time, and on budget.
Wing Khong
21. February, 2019.
We've just had an IT refresh of our system. Very happy with the service. More importantly, the ease of talking to Alan Wong who could converse technical things into language I understand! Highly recommended.
Our Services
See how we can help you
Cyber Security Auditing & Reporting
Regular system audits tailored to your business, including:
A full review of your systems, data & controls
A clear picture of your cyber security landscape
Reports with actionable outcomes
User-friendly templates for immediate use
Cyber Security Incident Response
Comprehensive incident response including triage and detailed investigation to identify the cause and impact of a cyber attack.
We'll also implement a plan to get your business back up and running, stronger than ever.
Compliance
Auditing your business to determine compliance with:
The Essential 8 Strategies
ISO 27001
We'll assess security vulnerabilities and recommend further actions where required.
End-User Education
Custom end-user cyber security awareness training to suit your environment, platforms and users, including:
Phishing and social engineering
Device security
Networks, access, passwords and connection
Management
Implementation of cyber security strategies, including:
Privilege & Identity Access Management
End-User Controls – setup & termination procedures
Chief Security Officer & Data Protection Officer
Implementation
Data Protection
Information Security Management Systems (ISMS)
Documentation
Microsoft 365 & Google Workspace
Single Sign-On (SSO) & Multi-Factor Authentication (MFA)
Device and application management
Contingency planning, backups & recovery
Device, OS & application update management
Detection & defence
Companies Who Trust Stanfield IT for Cyber Security Services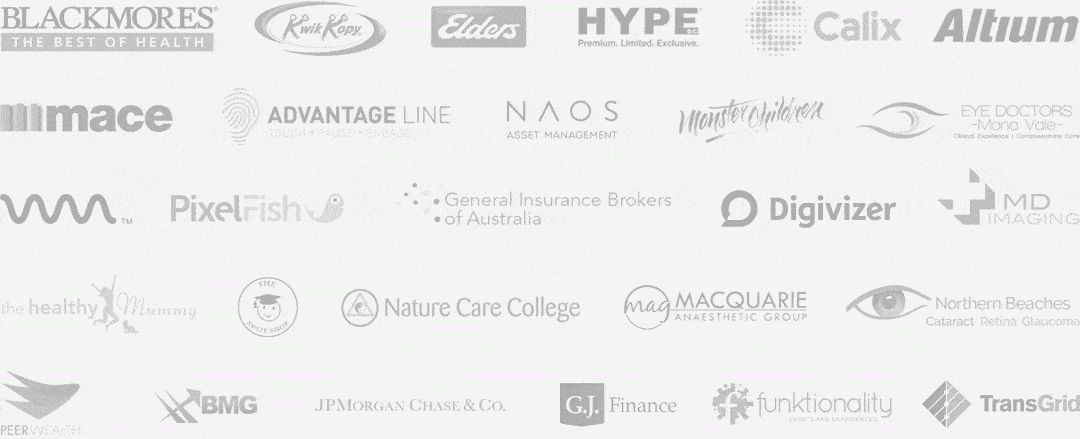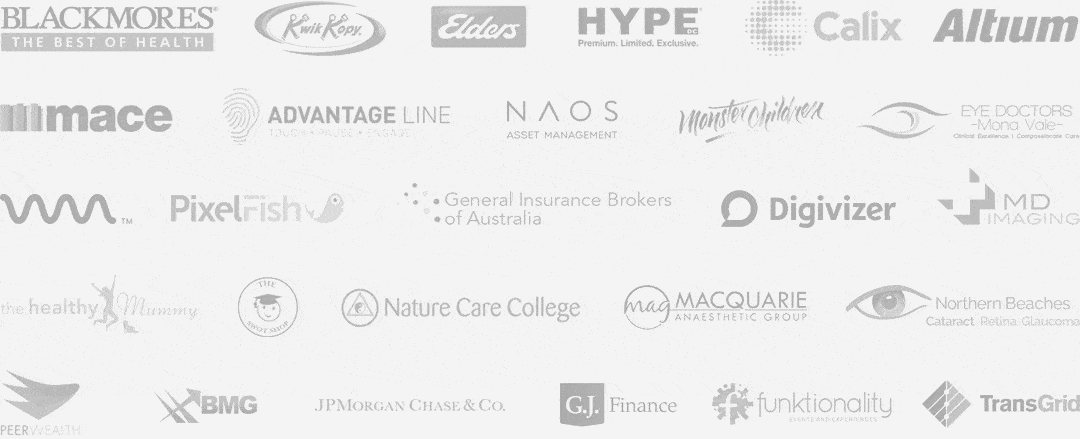 Learn how Stanfield IT can help build and manage your cyber security