Business Continuity Planning
Business continuity planning is essential to protecting your business and ensuring that you aren't incapacitated in the event of any incidents, malicious or accidental. At Stanfield IT, we can help you with your IT-related business continuity planning, where it's crucial to have someone with specialised knowledge on the job to build the right plan for you.
The need for business continuity planning is essential, not just to protect against a possible cyber attack, as we've discussed many times, but will be invaluable should you be subject to any accidents like fire, network disruptions, or power outages which are impossible to anticipate.
We provide a number of services in the realm of business continuity planning, primarily:
IT Continuity Plans and Review: We will help you to develop an IT continuity plan that serves your essential business needs, or review any you've created yourself. We advise you to review and evaluate any continuity plans you have on an annual or semi-annual basis.
Cyber Security: Cyber security measures are an integral part of business continuity planning. We provide you with cyber security resources and policies for your business continuity planning.
Risk Management: We help you identify where your key IT risks are, and how to tackle them in your business continuity planning.
Backup and Disaster Recovery: We can implement backup solutions either local or cloud-based, and provide disaster recovery strategies and testing.
Redundant and Highly Available Infrastructure: We can arrange for your business to have a backup 'redundant' server ready to take over at a moment's notice, and build you a 'highly available' infrastructure that is continuously available with no down-time.
Backups as a Service: Instead of merely setting you up with a cloud server for you to use as back-up, we can fully manage your backups so you don't need to.
Disaster Recovery Testing: Testing and evaluating disaster recovery plans and systems.
Bear in mind that comprehensive business continuity planning will not only save your business from possible financial hardships, it will enhance your reputation and goodwill amongst clients and stakeholders, as you'll be perceived as someone keen to protect not just your own interests, but those of your clients.
Key Facts about Business Continuity Planning
Good business continuity planning will ultimately reduce the risks and downfalls associated with natural disasters, or business interruptions that we are all subject to from time to time.
Network downtime costs 80% of small and medium-sized businesses at least $21,300 per hour. Business continuity planning ensures you get back online and running faster and aren't subject to astronomical costs.
Backing up your data is not enough. Effective business continuity planning needs to account for hardware, software, communications systems, and all operations that rely on your IT systems.
Hardware failure is the leading cause of all network downtime, accounting for about 45% of downtime. Backup infrastructure, high availability and cloud servers help to mitigate this risk.
With
ransomware
being the most common and threatening form of cyber attack, you'll be pleased to know that 96% of businesses affected by ransomware attacks survive and thrive after an attack,
when they had a reliable backup and disaster recovery system in place.
Stanfield IT Latest Business Continuity Planning Articles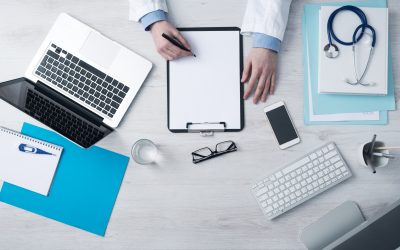 Healthcare data breaches in Australia are growing at a concerning rate, with this sector being hit the most out of all reported data breaches this year. Of all reported data breaches in Australia across all sectors, healthcare accounted for 20% alone. The next highest...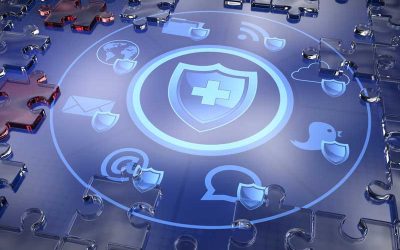 This year there has been a drastic rise in ransomware attacks on computer systems within the medical industry. Some attacks have bought hospitals to a standstill for days and put the confidentiality of patient information at risk. This has called for medical organisations to take a serious look at their cyber security and what measures they have in place to prevent such attacks in the future. Let's explore why Cyber Security is a growing problem for medical practices.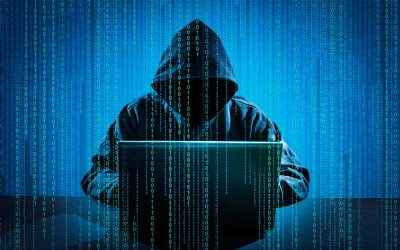 You may have heard the term ransomware a lot these days on the Internet or amongst IT professionals, but do you know exactly w