Network services are a critical part of what we offer at Stanfield IT. Largely in part due to the critical function that networks perform in your business. Networks form the backbone of your business. Without them, you are rendered completely unable to perform your most basic business functions.
We work hard give you the best network infrastructure for your business, whether you're starting from scratch, or you need to upgrade your pre-existing solution. Whatever the focus of your business, we will work with you to ensure you can meet your goals and keep your business running smoothly.
Some of the network services we provide are:
Network Building: We can build you a complete network from scratch, including full setup and ongoing maintenance.
Managed Services: Let us manage your network as an ongoing service so you can forget about it and trust that it's being taken care of.
Network Monitoring: We can monitor your network activity and ensure there is no unusual behaviour on your networks, providing you with updates and alerts.
Network Configuration: Allow us to do the confusing part and arrange your network settings and configuration for your use.
Planning and Design: Talk to us about what your needs and goals are, and we can design and plan a network structure tailored to you.
Disaster Recovery: We can also do redundancy and disaster recovery planning for your business, ensuring your networks aren't out of action for long and you can get back up and running after an incident.
Cyber Security: Cyber security is always a key issue, especially where your networks are concerned. We can do security planning and cyber security protocols for your business.
Link Installation: We can arrange a WAN link installation, upgrades and management for your office. Wired and or wireless: It's the future, we can work it out for you.
Network Optimisation: We'll take your network to its maximum capacity, so your business can run smoother and faster.
With Stanfield IT's network services at your side, you can bring your organisation into the modern business world and give an impression of professionalism to your clients. We'll help you to set up, plan, maintain and resolve any issues you may have, and together we can select a flexible support plan that matches where your business is at. Have a chat with our excellent team at Stanfield IT and see what network services we can provide for you.
Key Facts about Network Services
Network performance can affect your technological performance, overall costs, and internal productivity depending on how well or poorly it performs.
The best kind of network is the one you forget exists, because it runs so smoothly and without problem.
Wireless networks are far more convenient as you're not restricted by physical proximities, but wired connections can be more secure and faster overall.
Although setup and installation requires a physical presence from your IT support team, monitoring, diagnostics, maintenance and troubleshooting can all be performed remotely.
Always be prepared for cyber incidents, as your network going down unexpectedly will drastically affect your business performance. Create a redundancy plan and business continuity plan for your security.
Stanfield IT Latest Articles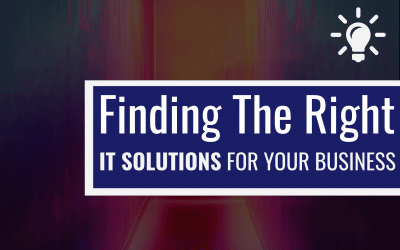 Running and managing a business is stressful enough when you're only focusing on business goals related to strategic marketing and sales growth. But when you throw in slow networks, storage limitations, and failed backups; your business is suddenly facing many more...