100% Australia Based
Stanfield IT is a Sydney-based Information Technology service and solutions provider focusing on small to medium businesses.
Since 2012, we've implemented innovative and budget-friendly IT solutions for small to medium businesses across Australia.
We believe IT solutions should be designed to fit your business and deliver positive outcomes. Most importantly, we think they should just work.
There is no one size fits all solution. Your business is different, and we work hard to understand its needs.
We treat cyber security as a priority and will always meet any security requirements you have. We've successfully implemented and managed standards such as the ACSC Essential 8, ISO 27001, and NIST. We take cyber security very seriously, and our strong cyber security culture means you'll always stay protected.
We're 100% Australia based. That means when you talk to one of our friendly team members you get a truly connected experience, excellent communication and personalised project management.
Consistent with our values, we pride ourselves on delivering fast, personal and understanding service.
Since our founding, we've transformed businesses in sectors including:
Finance
IT
Professional Services
Software
Health
Insurance
Construction
Media and Communications
Retail
Manufacturing Food and Beverage
Education
We're partnered with some of the world's most trusted IT vendors. Our technical team are certified with all major software and hardware vendors, so you always have the most reliable people working with your business and systems.
Our company has worked closely with in-house IT teams to deliver projects and day-to-day support for single and multiple office spaces.
We also specialise in managing IT from end to end, which can reduce your overall IT costs.
Our experience working with environments ranging from 1 to 1000 users means that we have a solution for you no matter what your business looks like.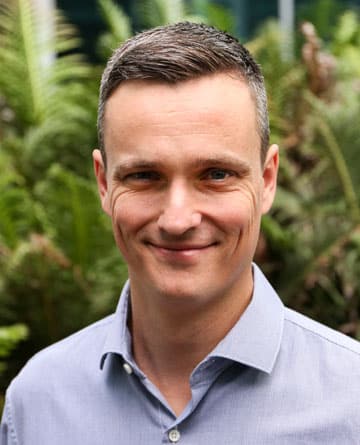 Nathan Stanfield
Founder
"We are a locally owned and operated service provider, our entire team is based in Australia."
Kevin Fouche
14. July, 2022.
Over the past 10 years our IT needs had grown to a point where we were in dire need of a reliable cloud based IT solution for our email, shared calendar and server backups. Stanfield IT were able to quickly analyse our situation and worked passionately at finding a solution for our business. Thanks to the help of Stanfield IT we now have a system that is far more efficient and reliable than anything we ever had before. I can highly recommend Stanfield IT to any business!
Family Aged Care Advocates
31. January, 2022.
Stanfield IT have been our IT services provider for just under a year now. We approached them as a result of a recommendation from a professional colleague when our previous IT service provider determined we weren't "big" enough for them (their words). Our dealings with Angus and the Team at Stanfield IT have more than exceeded our expectations. They are responsive, they do what they say they are going to do and they are always able to assist us (remotely) with any IT issue we may have - big or small. IT and technology is an integral part of our business and having Stanfield IT as part of our Team gives us every confidence to keep pushing forward to "bigness". Regards, Shane Hayes - Aged Care Specialist and Director at Family Aged Care Advocates
Michaela Bamford
17. November, 2021.
We have worked with Stanfield IT for a number of years now and they have always been a pleasure to deal with. They are always very friendly, helpful and quick to respond to any issues that arise. We would definitely recommend them as a company.
Dustin Meth
12. March, 2021.
Can't recommend these guys enough. Nathan and his staff are friendly, polite and very knowledgeable. They have not only set my business up but with the continued service to maintain it my business has grown tremendously.
Mitesh Modi
27. September, 2019.
In today's world privacy and security is so important. I used his services for security and backup solutions. Very happy with the outcome. Highly recommend Nathan, knows his stuff very well and will guide you in the right direction.
Sepehr Daraj
9. July, 2019.
They are a great team which is switched on and very responsive. Not only they are providing service needed every time we reach out to them, but also proactively raising solutions and resolutions to risks to improve our productivity and safety. They are on top of cyber security and mobile device management. Highly recommended.
Stanfield IT is a company that understands the needs of their clients and offer tailor made customized solutions. They certainly do not use a cookie cutting approach and hence I would have no hesitation in recommending Nathan and his team to other businesses. Thank you
Karin Krueger
29. April, 2019.
Stanfield IT has been my go-to tech help desk and IT advisers for about five years. Whether it's setting up a network for KDK Media, advising on the latest Google or security updates, or working out our printer network. Nothing phases their IT team. Professional, prompt and always courteous. And they always come up with a solution on time, and on budget.
Wing Khong
21. February, 2019.
We've just had an IT refresh of our system. Very happy with the service. More importantly, the ease of talking to Alan Wong who could converse technical things into language I understand! Highly recommended.
Sectors We've Worked With
IntroductionCybercrime in Australia is dominating the news cycle right now. In 2022, two of Australia's biggest businesses were victims of cyber-attacks and one thing is becoming glaringly obvious;...
read more