Let's dig in and find the unseen weak spots that cyber criminals could use to take advantage of your team. Get your free Human Risk Report today.
By the end of it, you'll understand your risk level and get some practical tips to improve.

Get your free human risk report today
Fill in the form to request your free report
Sit back and wait for your Risk Report to land in your email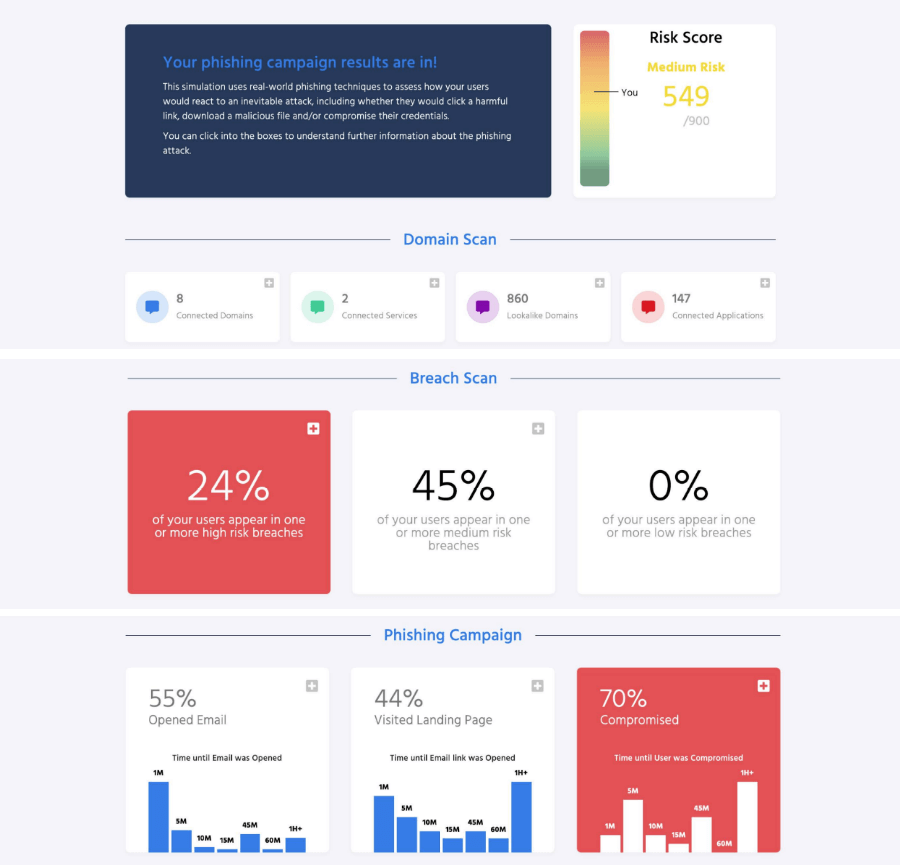 What Does The Human Risk Report Look Like?
Our Human Risk Report isn't just a document – it's a roadmap towards better cyber security. Here's a look at what you'll find inside:
Your unique risk score that gives you an overall grade of your company's current cyber risk level.

The domain scan results checking for potential clones that cybercriminals could use to trick your employees or customers.

Breach scan results – have any of your users been involved in a data leak?

Simulated Cyber-Attack results showing how your employees reacted.

Tips to reduce your risk so you can immediately strengthen your cyber security and reduce your risk score.
You can see a full example report here.
There's no better time than now to strengthen your cyber security. With our Human Risk Report, you'll get an eye-opening look at your company's vulnerabilities and a straightforward action plan to improve. The best part? It's completely free.
Take the first step towards better cyber security. Start your free Human Risk Report today.