IT Support Northern Beaches
Trusted By These Organisations
No More Tech Headaches
Welcome to Stanfield IT, the premier IT support provider in Sydney's bustling Northern Beaches business hub. As a local company deeply rooted in the community, we understand the unique challenges and opportunities of the area's thriving business environment. Partner with us to benefit from personalised, hands-on IT solutions that drive growth, streamline operations and elevate your business to new heights.
Your Local IT Support Partner
Serving the entire Northern Beaches region, from Manly to Palm Beach and everywhere in between, our goal is to provide the best outsourced IT support for local businesses. Our support team helps you stay focused on your goals, free from technical distractions.
As a fellow local business, we understand your priorities and work closely with you to meet your needs.
Comprehensive IT Solutions
With growing threats in cyber security and the exponential growth of online services, it makes sense to have someone manage your IT needs. As a local IT support for Northern Beaches, we offer a full range of services:
Managed IT Services
Get reliable support across all devices to improve efficiency and boost productivity. Optimise your technology, automate routine tasks, and resolve technical issues with a simple call.
Consulting, Strategy & Project Management
No more excess. We'll evaluate your business goals and determine what IT services best suit you. Flexible strategies will morph with your business as it grows.
Help Desk & End User Support
Resolve technical problems, fast. Our team of experienced technicians and specialists will speak to you in plain English to help solve issues for you and your team. They'll quickly fix problems and keep your technology working.
Workstations & Mobility
Bring your office into the 21st century. Our team of experts will set you up with cutting-edge work systems and mobile devices. With our remote and on-site support, you'll never have to worry about keeping your devices up to date again.
Cyber Security
Keep your business information safe. We'll make sure your systems and information are secure, and we'll keep them that way. You'll get world class training to help recognise and respond to threats and a custom cyber security response plan.
Backup & Disaster Recovery
Don't let outdated and expensive data recovery solutions put your business at risk. We'll modernise your backup and recovery process with quarterly backups, secure storage, and a fool-proof disaster recovery plan.
"AMAZING service!! In just 10 minutes Stanfield IT saved me months and months of work and the risk of having to cancel a project."
Localised expertise and personalised service.
We are a small, cohesive team that understands the priorities and pressures of small business. Our team has a wealth of experience working in and supporting businesses and get where you're coming from.
Obligation-free quotes for projects and services.
It can be difficult to know exactly what you need to do, and you don't want to waste your hard-earned money. We'll give you an idea of project scope, cost and turnaround, so you'll know from the start if it's going to be the right fit for you and your business.
Remote support for fast issue resolution.
In the case of many issues, work will come to a grinding halt until it can be fixed. That means you don't have the luxury of waiting for a tech to come and see you during some vague four-hour window. We can talk you through resolving many issues over the phone as soon as you call, so you get everything back on track with minimal downtime.
Reasonable costs and flexible month-to-month payment plans.
It can be daunting to hand over large amounts of money on what might seem like an inconsequential service, but we can offer a month-to-month support arrangement for your business that gives you the most value at a cost-effective rate.
Employee education seminars on cyber security.
We won't leave you and your team to flounder in the dark. One of the most important tenets of protecting your business from online threats is to have a well-informed team who understands the importance of cyber security and knows how to proceed online. We can arrange an employee education seminar for your team to get them informed.
On-site visits when needed.
Sometimes phone calls and emails are not enough. Sometimes it helps to have someone visit you in person to lay it all out, so you can get the full picture of what you need. Because we are local to Sydney, we are happy to come out to you and assist you in person.
Friendly, diverse team with a wealth of knowledge.
Having a diverse team is so valuable for a business. At Stanfield IT, we are pleased to have just that. Each team member brings something unique and valuable to the table. With such a variety of backgrounds, we have a wealth of knowledge to share.
Up-to-date with the latest in cyber security news and technologies.
Cyber security is an ever-evolving domain, and we do our best to keep up with the newest and latest threats, trends, and technologies. As cyber-attacks become more sophisticated, new technologies are constantly being developed to keep up with protecting data. We take pride in being one of the rare businesses that will inform you about new anti-malware and security technologies, which will give you the best protection possible.
Latest IT Support Articles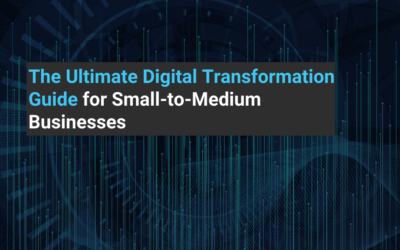 Business is constantly reshaped by the forces of technology. For many small-to-medium businesses (SMBs), digital transformation isn't just a buzzword; it's a critical investment into their future competitiveness and growth. For a start, it involves rethinking your...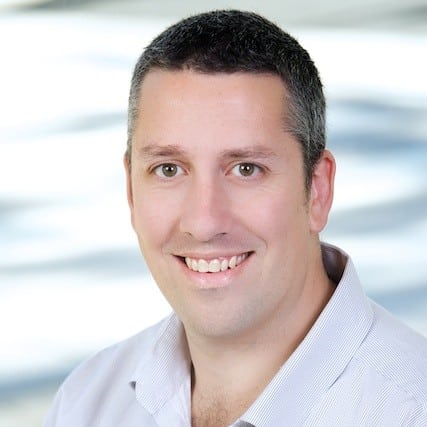 Don't let IT issues slow you down – take charge of your technology with Stanfield IT. Contact us today to learn how our expert solutions and support can help your business operate at its best.