Office 365 is a communication and collaboration platform for business teams designed to give you flexibility and freedom to focus on your work from anywhere.
Office 365 is a subscription-based service that allows you to access your work, emails, documents, spreadsheets, and whatever other tools within the Microsoft suite that you may need to work effectively.
Each user has access to 1 TB of cloud storage, meaning you can easily access and share files as needed. Microsoft provides 24/7 support, and ensures the services are always online, and up to date, so you're not left to deal with keeping it running smoothly. Everything is conveniently accessible from the admin centre, which you can access from anywhere to manage all your services.
Microsoft offers different plans to suit your business needs from the bare essentials, to the premium package containing everything you could possibly need. The basic package provides access to Microsoft services such as SharePoint, OneDrive and Exchange, without including any MS Office applications. The premium package includes all Office applications (Outlook, Word, Excel, PowerPoint, Access, OneNote), a business email and hosting, all MS services, and Outlook Customer Manager.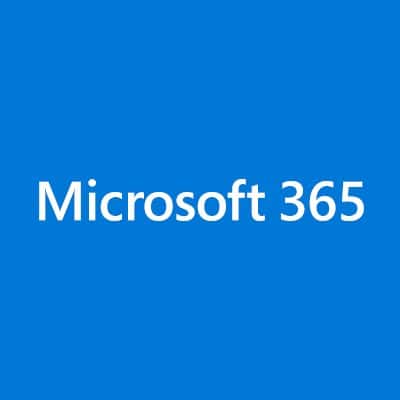 Key Benefits
Office 365 is a genuinely exciting solution that Stanfield IT is happy to chat to you about. With so many outstanding benefits, it's hard to walk past Office 365 as the ideal answer to your needs. Here are our favourite pros to working with Office 365:
Lower Cost Than Purchasing Licences
You don't need to purchase the Microsoft Office suite and all the accompanying licences for your office. Using Office 365 means paying a small subscription fee per user. Not to mention that one license covers 5 phones, 5 tablets, and 5 PCs or Macs per user!
24/7 Support and Maintenance
Microsoft is on hand to provide you with technical support at any time if you get stuck, and ensures that everything is up to date, and online.
Accessible from Anywhere
As it's a cloud-based service, you don't need to be at your desk in the office to get access to your work. Jump online from anywhere and edit or share files.
Compatible with PC/Mac/Android/iOS
An incredible advantage is not being restricted to one type of mobile or operating system.
99.9% SLA
No Downtime – Microsoft assures a 99.9% availability of their service, meaning you'll experience basically 0 downtime.
Microsoft Ensured Security
Microsoft takes full responsibility for the security and integrity of your data. With the means and the incentive to keep your data safe, you can rest easy.
Email from Anywhere
In the past you've been restricted to your main work computer for accessing work emails. With Office 365, you can check your emails anywhere, on any device.
Easier to Collaborate
Being able to collaborate on projects has never been easier, as your colleagues can easily access, share, and edit files, and you can share with anyone you deem worthy.
Single Sign-on Integrations
SSO gives you ease of access as you won't need multiple logins per application.
ISO 27001 Certified
As we've discussed, ISO is the organisation you can trust to know what they're doing. [Hyperlink to ISO27001/cybersecurity pillar page] With this validation, you know it's secure, and you can trust that your data is as well protected as it can be.
Email
Managing your emails has literally never been easier than with Office 365. With an admin control centre at your disposal, you can easily set up new user emails, restore deleted accounts, and even create custom scripts, from anywhere that suits you. With the right package, you will have email hosting with your own customised email domain, elevating your professionalism from the get-go.
Office 365 syncs emails, calendars and contact information across your devices in real time, so you'll always have the latest work updates, whether you're in the office, or on the train. And if you lose your phone on the train, don't stress because you also have the capacity to remotely wipe any device that may become lost or otherwise compromised. For added reassurance, know that your emails are protected by industry-leading anti-malware protection and anti-spam filtering to keep you safe from the tiresomely frequent email threats