Microsoft 365 is a communication and collaboration platform for business teams designed to give you flexibility and freedom to focus on your work from anywhere.
Microsoft 365 is a subscription-based service that allows you to access your work, emails, documents, spreadsheets, and whatever other tools within the Microsoft suite that you may need to work effectively.
Each user has access to 1 TB of cloud storage, meaning you can easily access and share files as needed. Microsoft provides 24/7 support, and ensures the services are always online, and up to date, so you're not left to deal with keeping it running smoothly. Everything is conveniently accessible from the admin centre, which you can access from anywhere to manage all your services.
Microsoft offers different plans to suit your business needs from the bare essentials, to the premium package containing everything you could possibly need. The basic package provides access to Microsoft services such as SharePoint, OneDrive and Exchange, without including any MS Office applications. The premium package includes all Office applications (Outlook, Word, Excel, PowerPoint, Access, OneNote), a business email and hosting, all MS services, and Outlook Customer Manager.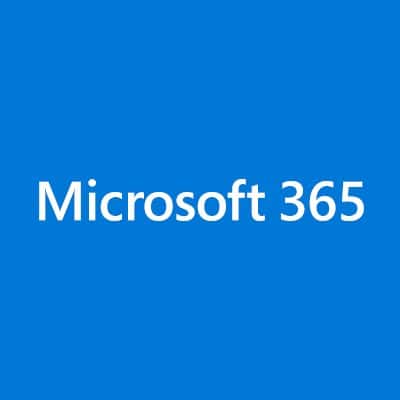 Key Benefits
Microsoft 365 is a genuinely exciting solution that Stanfield IT is happy to chat to you about. With so many outstanding benefits, it's hard to walk past Microsoft 365 as the ideal answer to your needs. Here are our favourite pros to working with Microsoft 365:
Lower Cost Than Purchasing Licences
You don't need to purchase the Microsoft Office suite and all the accompanying licences for your office. Using Microsoft 365 means paying a small subscription fee per user. Not to mention that one license covers 5 phones, 5 tablets, and 5 PCs or Macs per user!
24/7 Support and Maintenance
Microsoft is on hand to provide you with technical support at any time if you get stuck, and ensures that everything is up to date, and online.
Accessible from Anywhere
As it's a cloud-based service, you don't need to be at your desk in the office to get access to your work. Jump online from anywhere and edit or share files.
Compatible with PC/Mac/Android/iOS
An incredible advantage is not being restricted to one type of mobile or operating system.
99.9% SLA
No Downtime – Microsoft assures a 99.9% availability of their service, meaning you'll experience basically 0 downtime.
Microsoft Ensured Security
Microsoft takes full responsibility for the security and integrity of your data. With the means and the incentive to keep your data safe, you can rest easy.
Email from Anywhere
In the past, you've been restricted to your main work computer for accessing work emails. With Microsoft 365, you can check your emails anywhere, on any device.
Easier to Collaborate
Being able to collaborate on projects has never been easier, as your colleagues can easily access, share, and edit files, and you can share with anyone you deem worthy.
Single Sign-on Integrations
SSO gives you ease of access as you won't need multiple logins per application.
ISO 27001 Certified
As we've discussed, ISO is the organisation you can trust to know what they're doing. [Hyperlink to ISO27001/cybersecurity pillar page] With this validation, you know it's secure, and you can trust that your data is as well protected as it can be.
Email
Managing your emails has literally never been easier than with Microsoft 365. With an admin control centre at your disposal, you can easily set up new user emails, restore deleted accounts, and even create custom scripts, from anywhere that suits you. With the right package, you will have email hosting with your own customised email domain, elevating your professionalism from the get-go.
Microsoft 365 syncs emails, calendars and contact information across your devices in real time, so you'll always have the latest work updates, whether you're in the office, or on the train. And if you lose your phone on the train, don't stress because you also have the capacity to remotely wipe any device that may become lost or otherwise compromised. For added reassurance, know that your emails are protected by industry-leading anti-malware protection and anti-spam filtering to keep you safe from the tiresomely frequent email threats and phishing attempts.
With Microsoft 365, Outlook allows you to customise your email format, include images and use your domain name, making your business more distinctive and memorable to your audience. You can also send messages up to 150 MB, and store all the emails you need with your massive 100 GB of storage.
If you should choose to add additional security to your Microsoft 365 with the Azure Information Protection, you and your employees will immediately have the ability to control who can access your emails regardless of who they are sent to. Your users can easily select 'Do Not Forward' and 'Company Confidential' settings on emails, as well as Microsoft 365 Message Encryption, so you can send encrypted emails to anyone.
Day to Day Management
Lift the burden of daily minutiae with the Outlook Customer Manager. This nifty Microsoft 365 feature is your very own built-in personal assistant that takes all your incoming information and will organise, categorise and prioritise it for you. All your emails, meetings, phone calls, notes, upcoming tasks, and deadlines will be handled, and assigned automatic reminders and prioritisation for urgent tasks.
Within Outlook you can also create Groups to discuss, share and collaborate with your team members, sharing files and exchanging notes on a certain project. If you want a more personal interaction, use Microsoft Teams to create chats, meetings or live stream. Dial into a conference call, or use Skype for Business to make voice or video calls for real-time communication.
Streamline your communication by consolidating all your emails into one place, add your Outlook email, Gmail, Yahoo, and more. Have everything conveniently in one place so you don't constantly need to switch between apps or accounts. If you've got too much going on, then set your messages to return to your inbox later, whether in a few hours or a few days, and you won't risk forgetting to follow up on something important.
One of the best features about Microsoft 365 in terms of daily work management, is the humble calendar. Keep everything organised in your day with reminders, meeting schedules, task deadlines and share with coworkers to coordinate meeting times. Any changes or updates to calendar events will be synced in real-time across all your devices, so you can always have the latest on event changes or deadlines.
Security
The security features of Microsoft 365 are nothing to sneeze at when you consider all that Microsoft has bundled in for the protection of your data. With integrated Single Sign-On, your users are only required to remember one username and password. At first glance that perhaps seems less secure than multiple usernames and passwords, but in practice, the more usernames and passwords required, the more likely a user is going to opt for a weak, easy-to-remember password they use for all accounts, or worse, just write everything down because it becomes impossible to keep track of all the separate logins. If your users are only required to remember one strong password, they are more likely to do so.
This brings us to Azure Information Protection, which is different to the overarching Microsoft Azure cloud computing service. You can add Azure Information Protection to your Microsoft 365 subscription for a small additional cost and immediately take advantage of the added security. Azure Information Protection doesn't just protect your emails by controlling viewing permissions and encryption, but also helps set up permissions on SharePoint libraries, protects files regardless if they are online or downloaded to a local machine, and has seamless integration with all Office documents.
Microsoft 365 message encryption allows you to share protected emails with anyone, whether they're in your organisation or not. This cost-effective method of strong, automated email encryption is your best bet for protecting sensitive data without being required to install additional software, or pay through the nose.
With ISO 27001 certified security, you can be assured that Microsoft is taking good care of your cybersecurity where Microsoft 365 is concerned. Of course, you must always follow your own protocols and cybersecurity measures, but with Microsoft taking full responsibility for securing the data you store with them, you can definitely breathe easy knowing they've implemented the cybersecurity framework endorsed by the International Organisation of Standards.
What You Need To Know About Microsoft 365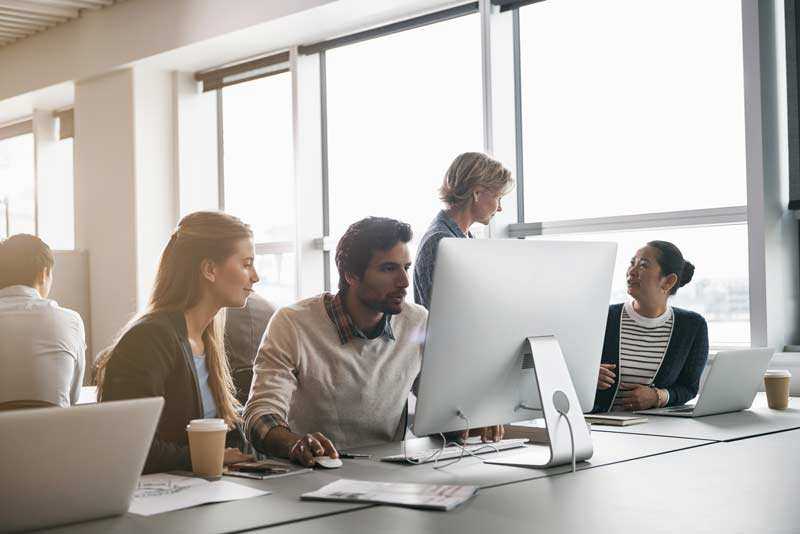 OneDrive for Business received an excellent feature addition earlier this year. You can now restore any files that may have been accidentally deleted, corrupted or infected by malware. File Restore not only allows you to restore a file, but if too many files are ever corrupted or infected, you also have the option to restore your entire OneDrive to a previous time!
You've always had the ability to move or copy files from one location to another, that's no news. But when you use the 'Move to…' function on a file, your file will retain metadata and version history. This means you can always establish the context of a file, and maintain overall information architecture.
Everyone can edit a document at the same time! No more being denied access to a file on the server because Cindy in Accounting forgot she left it open. Anyone can open the file and get to work, and see what changes are being made and by whom.
With the right conditions, you can actually recall emails once sent if you've sent it to the wrong person for example, or forgot to add an attachment. This only works if a) the email is unread in their Outlook Inbox and b) users are within the same organisation. This is such a life-saver but an additional tip to save yourself some embarrassment, is just to create a rule that delays sending emails by a few minutes, so if you realise a mistake you've made, you've still got time to fix it before it shoots off!
Microsoft Office is the undisputed standard in businesses around the world. So, even if you're not using it (unlikely), it's highly likely that your customers, vendors and partners are. So when considering other cloud-based services, it seems to make more sense to go with the option that is most compatible with your surrounding partners.
Stanfield IT Most Recent Case Studies
Kennedy Partners Wealth is a trusted financial advisory firm based in Sydney, Australia. Their team of experienced advisors provides tailored financial advice to individuals, families, and businesses across Australia. With over 25 years of experience in the...
Calix is a global company changing how we address sustainability issues worldwide. They've created a patented technology used to develop environmentally friendly solutions for advanced batteries, agriculture, wastewater, and carbon reduction. Intro Calix...
MD Imaging needed a bespoke IT framework in order to open their practice. Stanfield IT successfully managed the project on budget and on time.
Why Stanfield IT
If you've done the research, the pro and con lists, and determined that you want to go with Microsoft 365 for your business, then it's time to start talking to someone about it. Stanfield IT is a local team of professionals with all the knowledge you need to start your transformation. Our specialised staff have years of experience with Microsoft 365, and are able to bring everything to you in terms that you understand, not shrouded in technical jargon. We will assist you every step of the way in rolling out your new system, help you educate your employees and provide the support you need if you're stuck. At Stanfield IT we pride ourselves on our prompt, reliable availability and will ensure you're never stuck waiting for an answer.