G Suite is a suite of productivity tools that every business needs to communicate and collaborate effectively as a team. G Suite works as one unified system that scales to match the size and scope of your business.
G Suite was formerly known as "Google Apps for Work", G Suite is your new best friend at work.
G Suite is the whole package Google has to offer in terms of cloud computing, productivity and collaboration tools delivered in one cost-effective bundle. Consolidate all your contacts, emails, calendar, documents and task management in one simple solution.
G Suite is a subscription model service that offers a fixed monthly cost, depending on which package you choose that aligns to your needs. With as little as $5 per month, this service is accessible to even the smallest of budgets.
Any subscription to G Suite provides you with a business email address with your company name in the domain, voice and video conferencing up to 25 people. Direct or group secure messaging for collaborating with your team, and shareable calendars that seamlessly integrate with your Gmail, Hangouts and Drive, so you can respond to an event directly from an email and your calendar will schedule it in for you.
All G Suite plans also give you the capacity to create and edit documents, spreadsheets and presentations across any of your devices. You can share your files with colleagues, and all work on the same file at the same time, saving you the hassle of coordinating who can use the file at what time.
With higher level plans, you can also access unlimited cloud storage, low-code app development tools, Google's Smart Search and eDiscovery which is an invaluable tool for auditing purposes.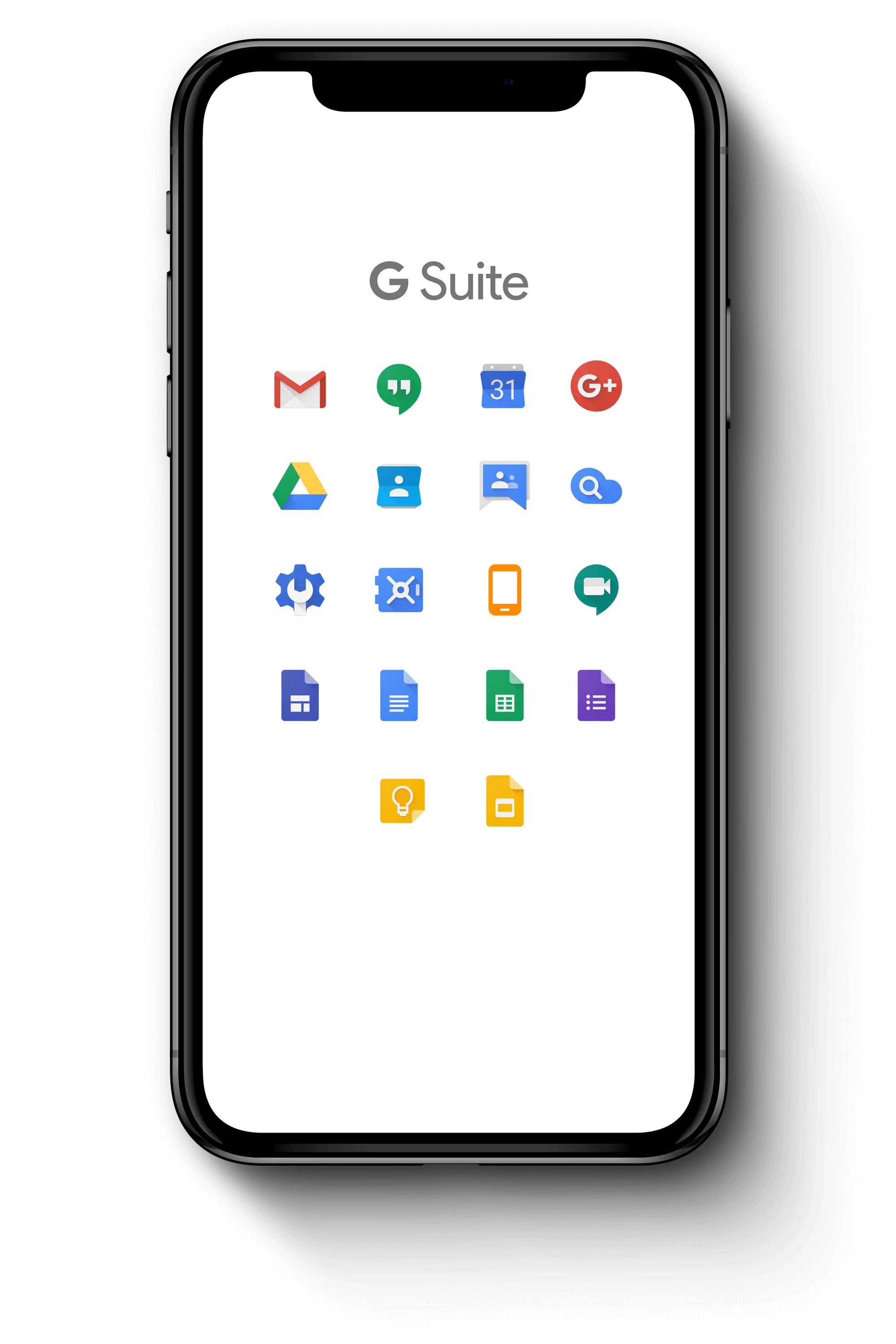 Low Cost Entry Point
G Suite Plans start from as low as $5 per user, per month, meaning cost is no barrier to entry.
Cloud Based
Cloud based system means you can access and share your files from anywhere, as long as you have Internet access. Work on the go, or from the beach, whatever works.
24/7 Support
Google provides full 24/7 support to assist you with any issues or queries you have regarding G Suite.
Unlimited Storage
Your G Drive comes with unlimited storage if you have more than 5 users on the Business or Enterprise plan. If you're on the 30GB plan, rest easy knowing that Google Docs and spreadsheets created in G Suite don't count towards your limit!
Low-Code App Development
This tool allows you to easily create apps for your business with built-in templates, drag-and-drop UI and declarative data modelling. This feature comes with the Business and Enterprise plans.
Centralised Security Controls
G Suite administrative and security functions are easily configured from one place, where you can add/remove users, manage devices, and more.
eDiscovery
eDiscovery is the process of searching and retrieving information in electronic format. It is useful for legal matters and prevents data loss from employee turnover.
Easier to Collaborate
With shared calendars that sync to every device, files you can simultaneously edit with coworkers and built in chat functions, it has never been easier to collaborate with your chosen team.
Continuity For You
Chances are you've been using Gmail for years. Upgrading to G Suite means you get to stay with the same email interface you're used to.
Smart Search Function
Powered by Google, this search function is really worth a special mention as it will anticipate what you really want. It can even pull results from the body text of your file, instead of just the file name.
99.9% SLA
Google offers a 99.9% service level agreement for covered services. G Suite has no scheduled downtime or maintenance windows, and all of their data centres are built with redundant infrastructure.
Security
G Suite is built on top of Google Cloud Platform, which offers the highest security on the market. With automatic email encryption, frequent security audits and assessments, your business is in safe hands.
Security
With someone like Google at your back, you know that the security is going to be top notch. But let's look at the comprehensive security measures that G Suite has in place. For you, the user, you have a variety of security functions you can control and adjust that suit your security needs. From your control centre, you can easily add users, manage devices, and configure security settings so your data stays safe. Security options like 2-step verification, mobile device management, and SSO are included.
Being able to tightly control access to your communications is an enormous security advantage. So with archiving and set retention policies, that allow you to control how long your email messages and chats are retained, you're limiting the access that any unauthorised parties have to your information. You also have the choice to specify policies for your entire domain or policies strictly based on organisational units, date ranges, or specific terms.
Within the security centre itself, G Suite gives you an overarching, comprehensive view of your current security status, with analytics and insights into ways you can improve. You can also use the Vault function to track user activity and give you insights into searches, message views, exports and more; all excellent ways to monitor your security from within.
Google is very clever when it comes to protecting sensitive data. You can easily prevent leakage of sensitive data like credit card numbers via emails. G Suite allows you to set up policy-based actions to notify your admin, add warnings to the user or entirely block emails from being sent when sensitive content has been detected. You can also prevent unauthorised sharing of files containing sensitive information, when they're stored in your G Drive. You can use over 50 detectors for sensitive content matching, as well as create your own custom rules to add warnings or prevent sharing.
If that's not enough security for you, but wait there's more. G Suite enables you to add extra security to your email communications using S/MIME signatures. S/MIME, or Secure/Multipurpose Internet Mail Extensions is a standard method for sending digitally signed and encrypted email messages. You can easily add these signatures to all outbound emails to make them more secure. Admins can also require security key usage to log in to G Suite, preventing other less secure methods of access.
App Maker
What's this about being able to make your own apps without requiring extensive coding? This is without question one of the coolest features that G Suite offers to Business and Enterprise users! This feature lets you build apps that fill in the gaps in business productivity, like accelerating business workflows or scaling internal operations, using G Suite's low-code development environment.
The app maker allows you to build apps faster, by employing a drag-and-drop interface and has what they call 'declarative data modeling' which seems to be a technical way of saying you can create your own data models or forms, where you can choose your own data fields, and display it in an arrangement relevant to you. This system of app creation means anyone can build an app for your business, not just your programmers.
App Maker really caters for basic levels of knowledge in a way that many other systems do not. To get you started, you can use one of their pre-made templates for something like project tracking, or people directories, though there are many to choose from. Google also has several tutorials you can follow to create specific apps that serve your business here [https://developers.google.com/appmaker/tutorials/]. Furthermore, you can use HTML and CSS to customise and control the way your apps look to ensure they fit your brand!
Your app won't just exist in a vacuum either, isolated from the rest of your system. Using Google App Scripts, you can connect your app to the Google Cloud Platform and other services to gain insights, drive action and empower your business app. Scripts can enable your app to extract relevant data from other third-party services, for example email addresses from Mailchimp, and pull them into your app for your data model.
Through this entire process, all G Suite administrators can retain control and monitor what's going on. They maintain full visibility over what apps are running within the organisation, including information about owners, usage metrics and OAuth permissions (access authorisation).
Cloud Search
A search is a search, unless that search is powered by Google, and then it becomes a magical genie anticipating your every wish, and that's worth talking about. Finding a specific piece of correspondence can be incredibly time-consuming and frustrating, especially if you can't remember the exact phrasing, the file name or the date. Enter Google. A search engine powered by machine intelligence that can anticipate what you're truly searching for and is specifically tailored to your business.
This search engine will consider all sources within your company when performing a search. Normally, you select a folder or directory and perform your search within there, but Cloud Search performs a global search through all your sources starting with Gmail, Drive, and moving up to Calendar, and other apps available. If you can't remember the file name, but know it's related to a specific client, you can just search for that client's name or business. Within seconds, Google's Cloud Search will display documents, emails or appointments you had with the said client. It will even search for your key phrase within the body text of files to find what you need.
Cloud Search will only return results that fall within the range that user has permission to access, so there's no loophole here that allows users to find information they are restricted from. Your users can, however, search your company directory for fellow colleagues, and at a glance see their details, as well as what events and files they have in common. This makes it quick to grab someone's contact details to send an email, make a call or start a Hangout chat with just one click.
With the Cloud Search app on your mobile, you have your personal organiser at hand to provide you with timely reminders and assistance to keep you organised each day. Google intelligence keeps you abreast of upcoming meetings, deadlines, and projects so you don't get overwhelmed trying to keep track of everything yourself. Each 'card' will display relevant information to that reminder, any emails pertaining to a specific meeting for example, or documents related to a project. Remember, this is an app that can learn from your behaviour, so the more you use it, the better suited it will be to your company and how you run your business.
Vault
While we could go in depth into any other number of G Suite features, we've tried to focus on what is particularly special about G Suite, that sets it apart from its counterparts. The Vault is one such special feature. Vault is your means of data management, retention and archiving, and your eDiscovery solution for Apps that help you reduce any risk associated with litigation, investigation, auditing and regulatory compliance. Overall, it will lower your business and IT costs by allowing you to more effectively manage your information within G Suite.
Vault comes standard with the Business and Enterprise plans, but can easily be purchased as an add-on to the Basic plan, if that's the way you're going. You are set up with a single archive for email with central information storage and centralised data management. You set and manage your email and chat retention policies, allowing you to preserve all on-the-record messages. At the end of the retention period, Google Vault automates compliance with retention policies. You can set policies to apply to the whole domain, or just specific areas with date ranges or specific query terms. Vault allows you to track and keep all logged data for any potential legal audits!
Vault allows you to find and retrieve any valuable information you need, even if the account in question has been suspended. This prevents any data loss from employee turnover, and amazingly, you can even export past versions of Google Drive files. And given how much you're trusting with Google Vault, it should comfort you to know that Google Vault has successfully completed an SSAE 16 / ISAE 3402 SOC 2 Type II audit. Performed by Ernst & Young, this audit verifies a standard set of controls for security, availability, processing integrity and confidentiality of the data that is stored in Vault.
What You Need to Know About G Suite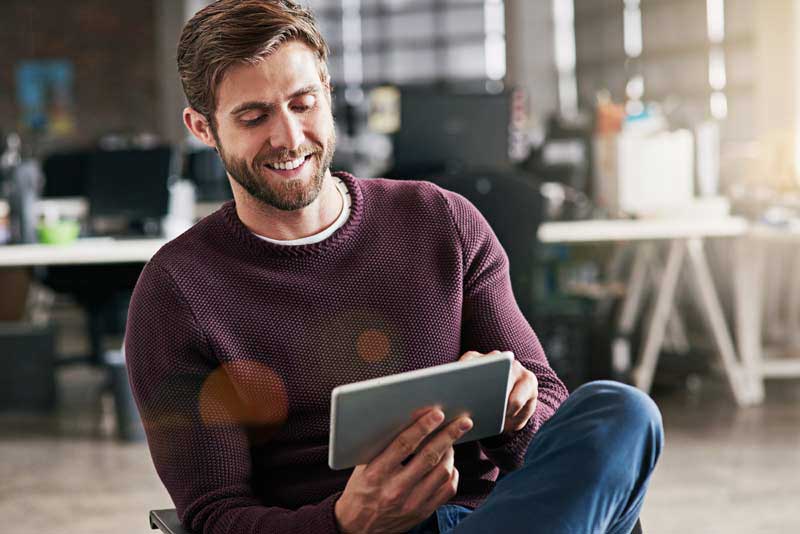 If you're interested in certain features of G Suite but they don't come with the Basic plan that most suits your company, you can always add extra features like Vault or App Maker to your G Suite plan to customise a package that best matches your needs. Help your employees find the mobile work apps they need by distributing business apps from the Admin console on either Google Play or the App Store. You can also host internal only Android apps in the Play Private Channel.If you've currently got all your calendars on Outlook or another system, G Suite allows you to easily migrate your business calendar from Exchange, Outlook or iCal, or directly from .ics and .csv files. No excuses there! Use G Suite's to-do-list app Keep to make it easier to organise your notes and find what you're looking for. Quickly jot down notes and ideas in Keep, and easily reference them for inspiration while you're collaborating with teammates in Docs. Quickly filter notes by color, label, or attributes like lists with images, audio notes with reminders, or shared notes. G Drive integrates beautifully with many third-party services, including DocuSign for e-signatures, CloudLock for additional security layers, and LucidCharts for mockups, so you can get more done without needing to leave the Drive.
Read Our Most Recent G Suite Case Studies
Stanfield IT were commissioned to implement Google G Suite for Kwik Kopy Australia to allow them to communicate and collaborate more effectively. Read our case study to find out how we hit their brief.
Stanfield IT were asked to deliver a system for Hype DC that would allow them to communicate and work more effectively. Google Apps for Work was the answer.
Advantage Line approached Stanfield IT with the challenge of overhauling their outdated system in order to improve their communication and business performance.
Why Stanfield IT
We know G Suite sounds amazing, so when you come to the conclusion that you've just gotta have it, then let us know. We'll work with you to come up with a plan that suits you, in terms of G Suite packages, and whatever other long term IT goals you have envisioned for your business.
If you just want to start with some further clarification on how G Suite can benefit your business, then get in touch with us at Stanfield IT today. We're a helpful bunch who collectively have all the expertise you need to get you up and running with G Suite, and hold your hand through the whole process. With Stanfield IT you've got a team of specialists who will manage your project efficiently and keep you in the loop the whole way.