You've no doubt noticed Google never rests on its laurels. It's always innovating and improving its products and services to benefit you – the business customer.
That's why it recently rebranded its business enterprise Google Apps for Business, to Google Apps for Work. It makes sense, since Google's popular suite of enterprise products isn't only for corporations – they're ideal for businesses of all shapes and sizes.
As Google's Executive Chairman Eric Schmidt said, "Technology for the workplace isn't just about a better way of doing business. It's about empowering anyone, whether they're a developer with an idea in their basement or a baker with a better cupcake or a company with thousands of employees, to have an impact," Schmidt said. "We never set out to create a traditional 'enterprise' business—we wanted to create a new way of doing work."
But what is Google Apps for Work, and how can it help your business work faster and smarter?
Let's take a look:
What is Google Apps for Work?
More than 5 million businesses use the rebranded Google Apps. Why? Because the cloud-based productivity suite offers a superior way to work.
You can access information anywhere, anytime, on any device. Share contacts, calendars, documents and emails with colleagues and clients; and keep it all securely stored on Google's servers.
Is Google Apps for Work right for me?
Do you want to save time and money; and free up your team to connect, collaborate and get things done in less time? You'd be mad not to!
And that's essentially what Google Apps does. Whether you're a soloist or employee a staff of 50 or 500, Google Apps becomes your all-in-one suite for creating, communicating, sharing and storing business information.
Why does my business need Google Apps for Work?
Here are 4 compelling reasons to get Google Apps for Work:
Your confidential business data is backed up
All information is securely stored in the cloud
Empower your team to simply and safely access and share information across all devices
First-class searching makes it quicker to find emails, sync mail across your devices and delegate control of your inboxes
What's included in Google Apps for Work?
Since Google Apps for Work is an all-in-one productivity suite, it offers many clever tools that you can add and access when you need them.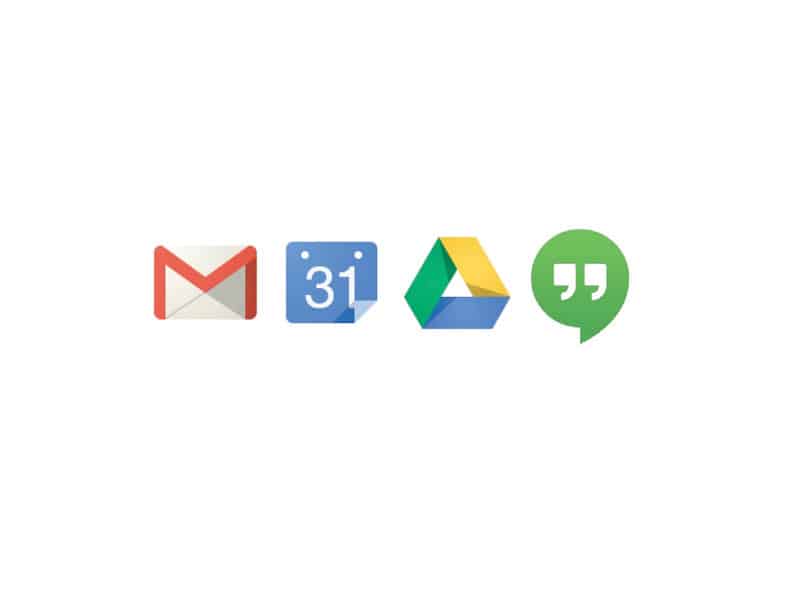 Gmail
Get a business email for your domain, with 24/7 support and unlimited storage.
Hangouts
Save travel time and money by meeting face-to-face with colleagues and clients.
Calendar
Create shareable calendars that seamlessly integrate with other Google Apps.
Drive
Simply store, sync and share files – and add more storage as you need it.
Your team can also use Docs, Sheet, Forms, Slides and Sites to work faster and smarter.
Like Google, we like to stay ahead of the game at Stanfield IT. To find out more about transforming your business with Google Apps for Work, get in touch and we'll take care of it all for you.