Having a G Suite partner can serve you and business well, regardless if you've already made the migration to G Suite or are still considering it. If you've already got G Suite and are wondering what you could possibly want a G Suite partner for, then have a look at our list below which outlines the reasons a G Suite partner is beneficial for your business. A G Suite partner is Google's way of providing better attention, better support, and better flexibility for you.
1. Local Support
Google does provide free support for G Suite, but with their size and sheer number of clients, they are unable to provide you with the detailed attention and flexibility of a local G Suite partner. A G Suite partner will understand that moving to/maintaining G Suite in your office comes as a cultural change. It can be hard for employees to get used to team productivity tools, as opposed to just using personal productivity tools in and out of the office. The switch, however, is well worth it with employees being able to work with one another in a more productive, effective, and timely way. Your G Suite partner will help you and your employees seamlessly make the switch to G Suite and ensure the cultural and technology refresh will serve your business well.
2. G Suite Partner Knows Your Business
Having a local G Suite partner who also manages other IT aspects of your business means that they understand the context of your concerns and can provide the most relevant support for your needs. A good partner will take the time to learn about your business as a unique entity, different from their other clients. Even if you're a part of a sector they deal with a lot, they should know that your business is different from others and will require a different combination of solutions—whether that's how your teams operate, the apps that work best for your business, and whether employees are mainly working in our out of the office.
3. Certified With Google
Google provides training and certification in order to become a G Suite Partner, so you know your partner will be fully versed in all the ways to utilise G Suite for business. A Google innovates, your G Suite partner will innovate with them. Google improvements are based on collaboration, growth, and simplicity, which all get filtered back to your business. A good partner will design, develop, manage, and administer solutions using Google Cloud technology.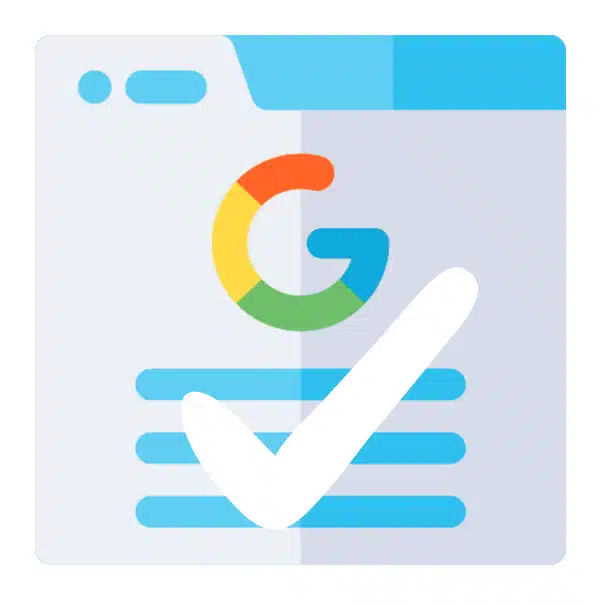 4. Keep Abreast of New Features
Google is forever rolling out updates and new features for G Suite, and keeping track of all the emails can be a lot. You can rely on your G Suite partner to keep you informed of the important features and relevant updates that affect you and your business. Here are the most recent updates this year that we are across thanks to being a G Suite Partner, and that our clients thus get to discover as they roll out. 
5. Train Your Staff
A G Suite partner has the certification and knowledge to come in and train your employees on how to use G Suite in the way that you prefer for your business so that everyone is on the same page. Stanfield IT are able to provide ongoing support via our ticketing system or over the phone, plus we can come on-site for hands-on training—this can be especially helpful during initial G Suite rollout. You'll feel supported through the entire process of moving to the G Suite platform, making it a stress-free transition for your business. 
6. Maximise G Suite
Your G Suite Partner is incredibly familiar with G Suite and all its functions. They can help you to get the most out of G Suite, using features you may not have been aware of or considered. This can help drive business in innovative ways. Why wouldn't you want to get the most out of the software you're paying for? There is so much more to G Suite than the average small business utilises, and we can handpick tools to show you that we know will really benefit the way your small business works.
Check out the below features that you may not even realise G Suite is capable of: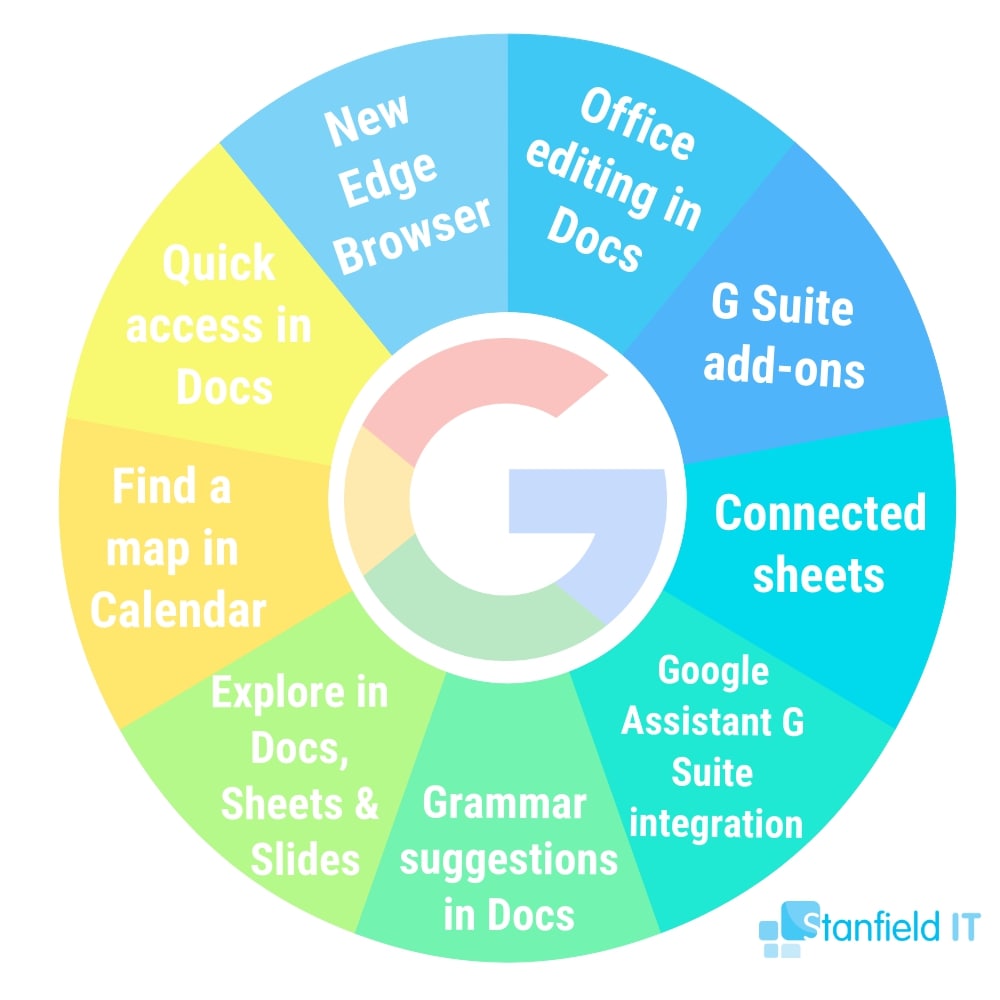 7. Understanding Needs
Google's G Suite doesn't have a solution for every need within your business, but your G Suite partner can help you to find third-party applications that work in conjunction with G Suite to enhance your business. Whether you need better team collaboration capabilities while working from home, want to be able to work efficiently offline, need optimal Hangouts features for group discussions and meetings, your G Suite partner can help you make it happen. 
8. G Suite Management
When you have a plethora of accounts to manage within G Suite, it can be overwhelming and time-consuming. A good G Suite partner can assist you with the best ways to manage your staff by using something like BetterCloud. You partner will be able to tailor your G Suite management to your business's goals and growth trajectory looking into the future, advise on the best plan for your business so you can get the most out of G Suite but not pay for what you won't use, and do back-end maintenance and management so that you don't need to allocate your own precious time at work for these kinds of administerial tasks.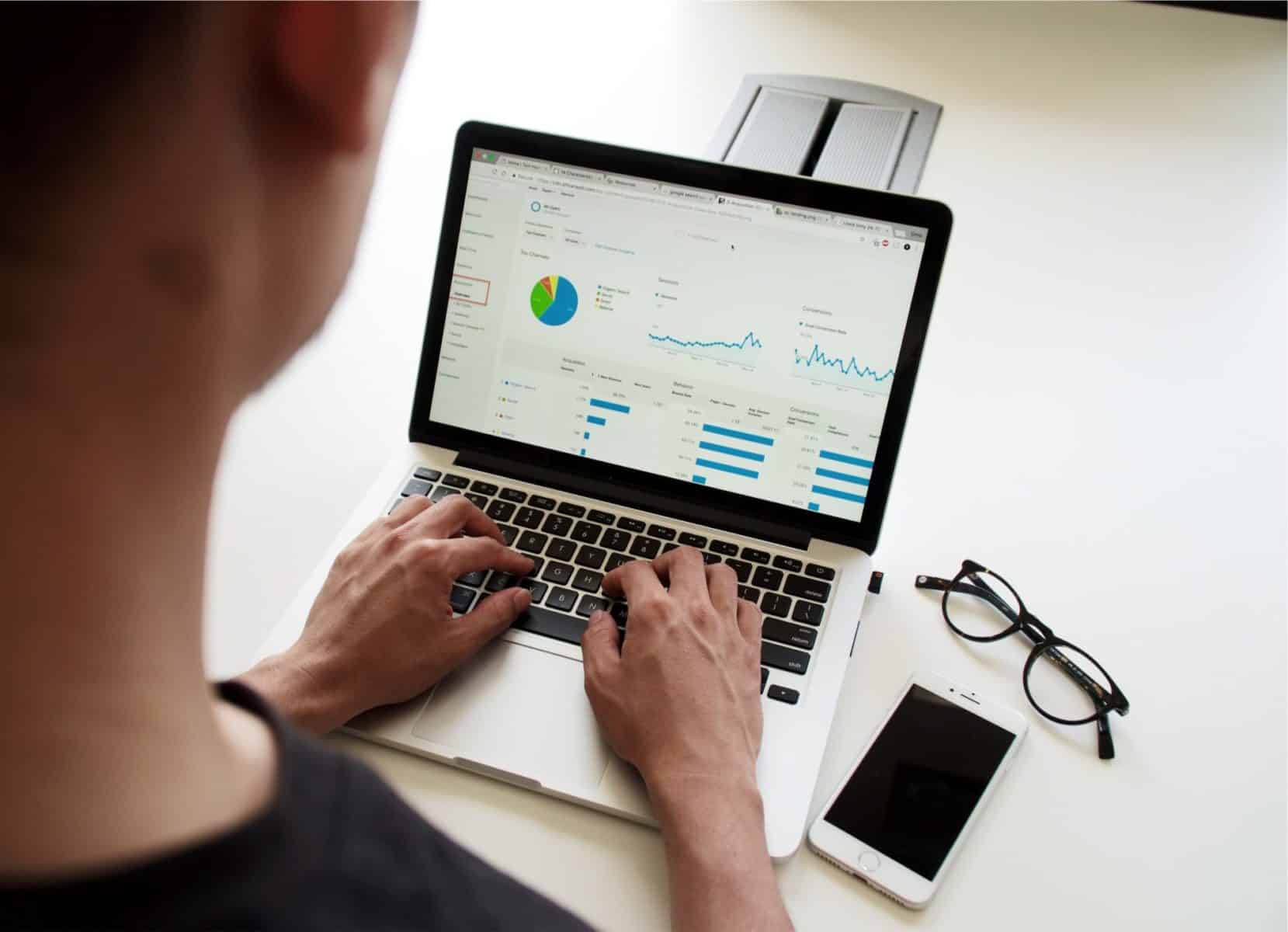 9. Cyber Security
Your G Suite Partner can advise you on the best cyber security practices regarding G Suite to prevent any accidental data breaches, or ex-employees having access to private data. A good partner can assist you to set up correct user access and privileges, or 2-step password authentication, as well as ensuring smooth Google cloud security and compliance. If you're new to G Suite and/or cloud computing as a whole, it really helps to have a G Suite partner by your side so you don't have to navigate the new security issues that the Cloud brings as opposed to on-premises technology. While your partner can manage the infrastructure, operations, and delivery of G Suite services, you'll still control company data via cloud-based tools and dashboards.
10. Migrate Data
If you're moving your business to G Suite, you want the transition to be smooth and efficient. Your G Suite Partner will ensure your email history is correctly transferred, along with calendars and contacts. They can also explain the process in black and white, so you don't need to do extensive research on data migration steps to ensure everything you and your employees need to do their job properly is transferred. Also, you'll be in the best hands for the set up of G Suite productivity apps on employee's tablets and smartphones, if that suits your business, and securing data via MDM or MAM.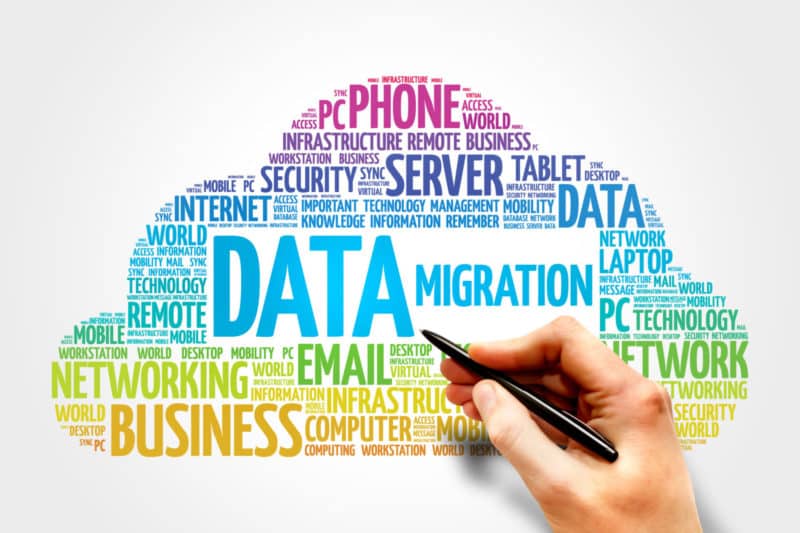 Having a G Suite partner means you've got someone on your team ready to manage your transition to G Suite and assist you with any management you need. Your G Suite Partner, for example, can help you to manage accounts within the admin console, but they will not have access to any company emails or documents, so your privacy is maintained. You can even opt to restrict partner access so they can only manage billing.
Your G Suite partner may offer you alternative payment solutions that suit you better than a regular credit card payment (for example, electronic transfer or Paypal). Overall, having a G Suite Partner on your team is considerably more beneficial to your business than trying to muddle through things alone. Stanfield IT has a team of certified Google technicians, so we're able to be your G Suite Partner in whatever capacity you're looking for.
Stanfield IT is experienced with G Suite migrations, account management and support, and can be one or all of those things for you. Our team is professional, and down to earth, so our support staff are always available to chat to you directly about your queries or needs. Have a look at our G Suite page for more information or get in touch with us today.