Google Apps for Work is a cloud based productivity suite that enables you and your team get access to your information and get work done from anywhere on any of your devices.

Google Apps for Work recently re-branded to G Suite enables central management for all employees.
Adopting Google Apps for Work allows management of emails, contacts, calendars and documents with ease. No matter what size your organisation is.
Fast track your team and beat the competition with the adoption of Google Apps for Work, the world leading business productivity tool. Google Apps for Work is built for the modern world of connected people who need to collaborate fast to achieve great and barrier free results.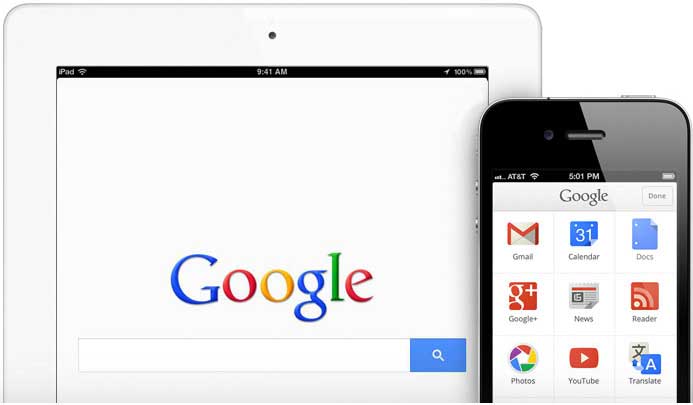 Google Apps For Work is Collaboration at its Best
Collaboration At Its Best
Google Apps for Work (formerly known as Google Apps for Business) has been designed from the ground up to enable teams to collaborate easily. Teams can easily share and access data that is important to them and fast. Accessing information as a team and working together has never been easier. Any business wanting to help their teams get work done faster will benefit from the collaborative nature of Google Apps for Work.
Security At The Forefront
Google Apps has cyber security at the forefront of everything they do. Data is safe and monitored around the clock by a dedicated security team. Google has many automated mechanisms in place to detect and protect data. With options like Two Step Verification there's never been an easier time to protect your data. Google have more audits and certifications than any other cloud provider and you can read more about it here.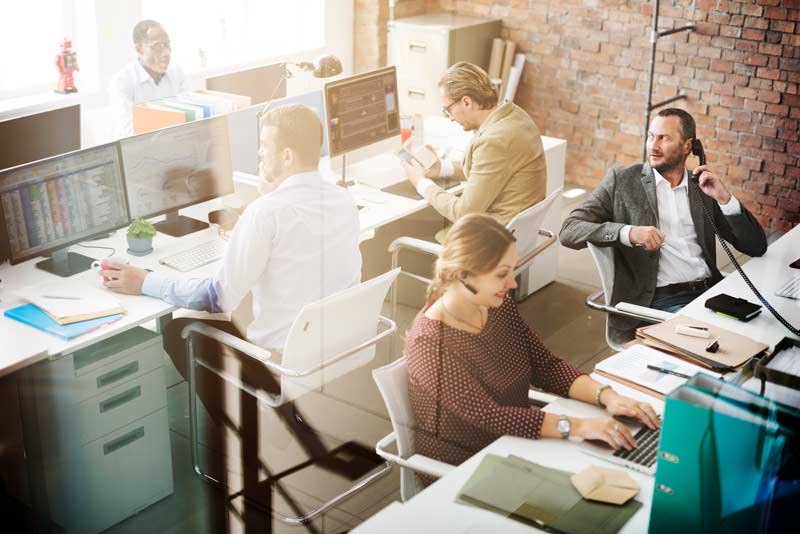 Read our Google Apps For Work Case Studies

Email using Gmail
Gmail is much more than just email. Text, voice and video are all built in! Gmail works on any computer or device, it even works when you are offline. Unlimited email storage, powerful search and labels are designed to make you more productive than using folders. Use your business name or business address your-address@yourcompany.com.
Gmail is reliable, robust and is quick and seamless which makes your information securely available anywhere. Your calendars, contacts and documents are all integrated.
Contacts are built into Gmail meaning you will never lose your contacts again and will be in sync with all of your devices.

Calendar
Never miss another meeting, your calendar will be in sync across all your devices including mobile devices automatically. Attach files and send invitations to the people you want to connect with straight from your calendar.
Share your calendars and see your teams calendars all in one place. Even publish your calendars to a website or intranet. Delegate your calendars to someone who manages your schedule or share your schedule with the people who matter to you.

Hangouts
Hangouts allows collaboration with ease. You can screen share and work on documents live at the same time. Group video, text messaging and even post your hangout directly to YouTube if other people need to see what was discussed later on.
Hangouts is for the modern business person wanting to get things done fast and with hassle free technology boundaries. Best of all Hangouts works on all of your devices, something none of the competition have managed to make work.

Docs, Sheets and Slides
Get work done fast without the technology constraints put in place by IT departments. Share information collaborate live on documents and spreadsheets. Yes multiple people can work on one file or document at the same time without ending up with multiple versions!

Vault
Never lose email even if your staff have deleted them with Vault. Define email retention policies, set archiving policy and prevent inadvertent email deletions. Ensure you are ready for any litigation and compliance audits with powerful search tools built into Google Apps that help you find emails across multiple users in your organisation.

Drive
Access your files anywhere anytime on any device! The modern office worker now has 3 devices and will want to work on any of these devices at the right time. Store as much as 16TB per user (Yes 16,000GB of storage).
Your information is stored securely, accessed by encrypted connections and is backed by Google's built in disaster recovery system.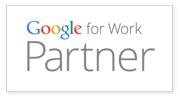 Google Apps Deployment
Are you ready to make the move to Google Apps? Simplify your migration to Google Apps for Work with Stanfield IT as your experienced and trusted cloud migration partner. Our team has been working with Google Apps since 2008 and have migrated startups, small, medium and enterprise environments across many industries to Google Apps. Partner with our team and enjoy a seamless and professional deployment of Google Apps into your environment. Stanfield IT has migrated companies from complex environments such as Microsoft Exchange to small business environments where there are only a small number of users on legacy systems.

Google Apps Support
One of the greatest benefits of moving to the cloud is that there is no hardware or software to maintain or fix. Once you have unlocked the benefits of Google Apps the ongoing support requirements are typically around account administration. User accounts will need to be added, removed and changed. Stanfield IT can provide the ongoing support and management you need to ensure consistency and process is followed to protect and maintain your information.

Google Apps Training
Google are busy adding 300 new features a year to Google Apps for Work. These features are all designed to make your life easier and get your job done faster. Because Google Apps has so much to offer and take advantage of, Stanfield IT can support your transition by delivering a unique training experience for groups and individuals.
Stanfield IT Latest Google Apps For Work Articles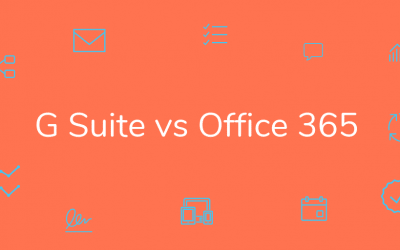 We've seen it all before. iPhone vs Android. Windows vs Mac, Xbox vs Playstation, Pizza Hut vs Dominoes. Now the latest debate that will leave you umming and ahhing over which side to choose. G Suite vs Office 365.  A battle for the ages. And we're here to confuse you...