Microsoft Intune is Microsoft's answer to mobile device management. It's a cloud-based business and enterprise mobility management tool designed to help businesses manage mobile devices.
Microsoft Intune Core Summary
Microsoft Intune forms a part of the Microsoft Enterprise Mobility + Security (EMS), which can be considered as a device-management and virtual-identity management suite. Microsoft Intune is one of the key apps forming a part of this suite. Microsoft Intune can be accessed and managed through the Azure portal, allowing organisations to control access to enterprise data based on considerations like location or sensitivity of a given application and device.
Microsoft Intune is designed to address several business issues related to work mobility. It creates a secure link between an employee's mobile device, and your corporate data. It does this by protecting email and data (including Office 365 mail and data), so that mobile devices can safely access them.
Microsoft Intune also assists you as an organisation to issue business-owned phones, or offer a 'bring your own device' policy to your employees. This is accomplished using protocols or APIs within mobile operating systems to execute tasks, like enrolling devices. Enrolment allows you to maintain a catalogue of devices that are able to access business services and data. These tasks can also configure mobile devices (perhaps restricting access to certain mobile functions), providing certificates and WiFi or VPN profiles.
Microsoft Intune can be purchased as a stand-alone monthly subscription, or as part of Microsoft EMS.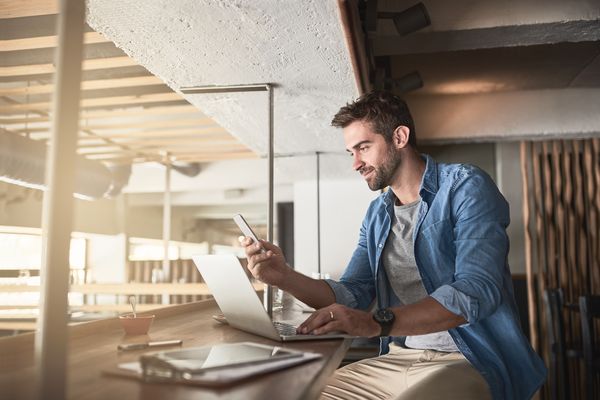 Key Benefits
Microsoft Intune has many benefits to serve you and your business, most especially in this era of 'bring your own device'. When considering which mobile device management service to use, consider the following key benefits of Microsoft Intune:

Mobile App Management
Intune allows you to set up mobile app management policies, a great alternative to mobile device management for securing devices that aren't enrolled in Intune.

Security
You can proactively monitor PCs and devices to stay ahead of any issues and ensure employees are maintaining security policies with password, encryption and remote-swipe enforcement.

Preserve Employee Privacy
Employees are not required to hand over their devices to IT and worry about the privacy of their personal data. Intune allows you to secure company data without having to physically handle devices.

Save on IT
This also has the added benefit of saving your IT department (or you) the trouble of handling bundles of mobile devices to physically secure them. A whole lot less time and money is involved with securing your data.

Increased Productivity
Intune allows your employees to increase productivity as they now have the ability to access work documents and emails from their device, regardless of where they are.

Versatile
Due to the secure environment, you and your employees have more choices in what devices to use without compromising security.

Compatibility
Microsoft Intune integrates wonderfully with Office 365, so you don't need to juggle two systems that don't work together. Intune is also works for managing all operating systems from iOS and Mac OS X to Android and Windows (mobile and PC).

24/7 Support
Microsoft provides round the clock support for any questions or issues you may experience with Intune. This support is freely included with your Intune subscription.

Affordability
Intune subscriptions start as low as $7.65 per user, per month, making it an affordable cost for smaller businesses, and scalable for large businesses. Upgrade to EMS for $11.10 per user, per month.
Microsoft Intune In Depth Features

Mobile Application Management
With Microsoft Intune, you have the ability to manage the mobile apps that your employee's may need to use in order to do their work. This functionality is in addition to managing devices and protecting your data. This is done with app protection policies, created and enforced by an admin. App protection policies are rules that ensure your organisation's data remains safe or contained within a managed app.
A policy can be a rule that is only enforced when the user attempts to access or move secure data, or a set of actions that are restricted while a user is within that app. Apps can be protected with MAM if they have been integrated with the Intune App SDK (software development kit), or wrapped by the Intune wrapping tool (which can be used for apps that you did not develop yourself) but be mindful that you do require signing credentials in order to do this.
Intune's mobile application management enables you to download required applications to an employees device, restrict and control access to company data, as well as remotely wiping any data on the device if it should be lost, or the user is no longer employed by the business. Overall, this allows for greater working flexibility for your employees, a reduced burden on your IT, maintains privacy for both your company data and emails, as well as your employees personal phone data.

Centralised Control
Intune streamlines the device management process allowing you to manage PCs from the cloud with no infrastructure required. Alternatively, you can connect Intune to the configuration manager to manage all of your devices including PCs, Macs, and mobile devices from a single management console.
With enrolled devices, admins can perform a number of security functions like remotely reset passcodes, lock or wipe devices, encrypt data and prevent features like cameras or network roaming. Admins have a great deal of control across all users and devices, for more security and update management.
Admins can use Microsoft Intune management to control computers running any version of Windows and can configure anti-malware, firewall policies, and update virus definitions. The best part is that Intune can also manage Office mobile apps meaning admins can restrict actions such as copy and paste, even if a user is trying to paste something into a personal app that IT has no jurisdiction over.

Cyber Security
With extensive security controls and features that can be managed by approved administrators, Intune seamlessly enables you to meet your cyber security goals. With data protection, access restriction, encryption and anti-malware all manageable remotely from the admin console, you have a system that performs safely and securely without any extra work from you.
Reduce cyber security risk as Intune enables you to deploy software across all enrolled devices, as well as control updates so every user is running up-to-date apps and software. You can also track licensing, as well as collect information about hardware configurations and software installations on managed computers. This drastically reduces any exposure to cyber attack.
Microsoft Intune lets administrators implement WiFi profiles with pre-shared keys and resolve certificate chains without deploying certificates individually. In addition, they can deny access to specific apps or URLs. For example, they can restrict access to Exchange Online with device enrollment and compliance policies.
Best Features of Microsoft Intune
Intune has excellent versatility as it allows you to manage PCs from the cloud with no infrastructure required, or you can connect Intune to Configuration Manager to manage all of your devices including PCs, Macs, and mobile devices from a single management console.
Intune enables you to set up Mobile Application Management by using the Azure portal, so you can restrict access to company data regardless if devices are not enrolled with Intune.
Intune also gives you the capacity to provide remote assistance. A desktop icon on the Intune client lets the desktop user request remote assistance, which sends an alert to the Intune administrative console; these requests can also be sent through email.
The Intune administrative console lets you see the basic hardware configuration of managed PCs, as well as the software that has been installed on the client system. Inventory scanning lets the administrator find unapproved and unlicensed applications.
The Intune client takes advantage of the same Microsoft Malware Protection Engine that's supplied with the well-regarded Microsoft Security Essentials (MSE) product. The Intune malware engine protects against both viruses and spyware, and it shares the same malware definitions and research that MSE uses.
Stanfield IT Most Recent Case Studies
Kennedy Partners Wealth is a trusted financial advisory firm based in Sydney, Australia. Their team of experienced advisors provides tailored financial advice to individuals, families, and businesses across Australia. With over 25 years of experience in the...
Calix is a global company changing how we address sustainability issues worldwide. They've created a patented technology used to develop environmentally friendly solutions for advanced batteries, agriculture, wastewater, and carbon reduction. Intro Calix...
MD Imaging needed a bespoke IT framework in order to open their practice. Stanfield IT successfully managed the project on budget and on time.
Stanfield IT Latest Microsoft Intune Articles
Are you looking for an efficient solution for your business's mobile device management (MDM)? Microsoft Intune stands as a leading MDM solution that ensures seamless application integration across various devices. And it does so while delivering top-notch security...
Why Stanfield IT
At Stanfield IT, we have a wealth of experience and knowledge regarding mobile management services and Intune, and the ability to assist you with all aspects of planning and project management. Our team of technicians are always available to chat, and you'll never be pawned off to someone unable to help you with your problem.
We can help and advise you regarding using Office 365 as well, or integrating Intune with whatever your current system looks like. Have a chat today with one of our team and make a plan for your business.