Microsoft Intune is Microsoft's answer to mobile device management. It's a cloud-based business and enterprise mobility management tool designed to help businesses manage mobile devices.
Microsoft Intune Core Summary
Microsoft Intune forms a part of the Microsoft Enterprise Mobility + Security (EMS), which can be considered as a device-management and virtual-identity management suite. Microsoft Intune is one of the key apps forming a part of this suite. Microsoft Intune can be accessed and managed through the Azure portal, allowing organisations to control access to enterprise data based on considerations like location or sensitivity of a given application and device.
Microsoft Intune is designed to address several business issues related to work mobility. It creates a secure link between an employee's mobile device, and your corporate data. It does this by protecting email and data (including Office 365 mail and data), so that mobile devices can safely access them.
Microsoft Intune also assists you as an organisation to issue business-owned phones, or offer a 'bring your own device' policy to your employees. This is accomplished using protocols or APIs within mobile operating systems to execute tasks, like enrolling devices. Enrolment allows you to maintain a catalogue of devices that are able to access business services and data. These tasks can also configure mobile devices (perhaps restricting access to certain mobile functions), providing certificates and WiFi or VPN profiles.
Microsoft Intune can be purchased as a stand-alone monthly subscription, or as part of Microsoft EMS.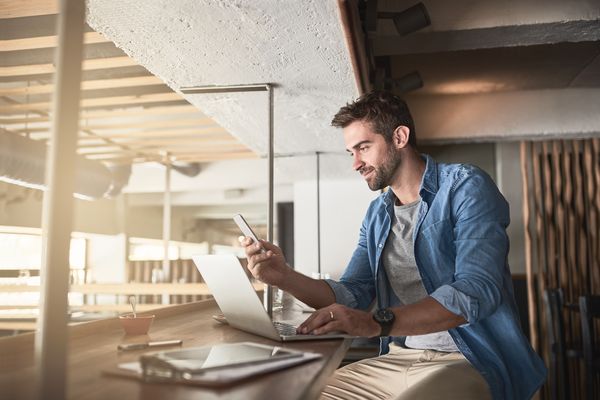 Key Benefits
Microsoft Intune has many benefits to serve you and your business, most especially in this era of 'bring your own device'. When considering which mobile device management service to use, consider the following key benefits of Microsoft Intune:

Preserve Employee Privacy
Employees are not required to hand over their devices to IT and worry about the privacy of their personal data. Intune allows you to secure company data without having to physically handle devices.

Save on IT
This also has the added benefit of saving your IT department (or you) the trouble of handling bundles of mobile devices to physically secure them. A whole lot less time and money is involved with securing your data.

Increased Productivity
Intune allows your employees to increase productivity as they now have the ability to access work documents and emails from their device, regardless of where they are.

Compatibility
Microsoft Intune integrates wonderfully with Office 365, so you don't need to juggle two systems that don't work together. Intune is also works for managing all operating systems from iOS and Mac OS X to Android and Windows (mobile and PC).

Mobile App Management
Intune allows you to set up mobile app management policies, a great alternative to mobile device management for securing devices that aren't enrolled in Intune.

Security
You can proactively monitor PCs and devices to stay ahead of any issues and ensure employees are maintaining security policies with password, encryption and remote-swipe enforcement.

Versatile
Due to the secure environment, you and your employees have more choices in what devices to use without compromising security.

24/7 Support
Microsoft provides round the clock support for any questions or issues you may experience with Intune. This support is freely included with your Intune subscription.

Affordability
Intune subscriptions start as low as $7.65 per user, per month, making it an affordable cost for smaller businesses, and scalable for large businesses. Upgrade to EMS for $11.10 per user, per month.
Microsoft Intune In Depth Features

Mobile Application Management
With Microsoft Intune, you have the ability to manage the mobile apps that your employee's may need to use in order to do their work. This functionality is in addition to managing devices and protecting your data. This is done with app protection policies, created and enforced by an admin. App protection policies are rules that ensure your organisation's data remains safe or contained within a managed app.
A policy can be a rule that is only enforced when the user attempts to access or move secure data, or a set of actions that are restricted while a user is within that app. Apps can be protected with MAM if they have been integrated with the Intune App SDK (software development kit), or wrapped by the Intune w