The decision to switch IT providers can be daunting, but it doesn't have to be.
Whether you're looking for better support, more advanced technology or a new approach to your IT needs, changing providers can help you achieve your goals.
In this blog post, we'll guide you through the process of switching IT providers with minimal disruption to your business operations. We'll cover everything from identifying signs that it's time for a new provider, selecting the right managed IT service provider (MSP), ensuring smooth business continuity during the transition period, implementing effective backup solutions and evaluating server performance and optimisation.
We'll also discuss how to address communication concerns and invest in ongoing education and training for both employees and MSPs. With our expert tips and recommendations, you can make the switch with confidence and minimal hassle.
How To Switch IT Providers
When looking to switch IT providers for your business, follow these steps for a smooth transition.

A detailed plan lays the foundation for a successful transition. Consider specific tasks, milestones, timelines, and key stakeholders. List down:
The services you require
The order in which they should be transitioned
Potential risks
Mitigation strategies
Your plan should also specify how and when you'll communicate the change to your employees and customers, ensuring that your team is prepared.
Get Your Free Essential Eight Cyber Security Report
Learn:
The cyber security gaps costing you time and money.
Practical steps to upgrade your security measures.
The hidden risks of poor security protocols.
How to bolster your cyber security and aid business growth.
Research Potential Service Providers
Investing in researching potential IT providers will help you develop a better partnership in the long run.
Spend some time speaking to different service providers. Look at the range of services they offer, the company's track record, customer reviews and case studies, and their approach to cyber security.
Other questions to consider include: Do they have experience in your industry? Can they cater to your unique needs and business goals? Additionally, their ability to offer customised solutions is a huge consideration.
Keep the Lines of Communication Open
Prevent misunderstandings by having open and regular communication with your current and potential IT providers. Let your current IT provider know of your plans to switch and discuss how they can support the transition. With your new provider, regular updates can help you stay informed about transition progress, enabling you to address potential issues proactively.
Test Before You Switch IT Providers
Before you fully commit, and if feasible, ask for a trial run to test the new services. This will give you a first hand experience with factors such as the provider's:
Quality of service
Response times
Customer service
Overall fit with your business
Pay attention to their problem-solving approach, their level of technical expertise, and their ability to meet your expectations. Each detail is essential. How they deal with smaller issues will let you know how they handle more complex ones.
Look out for providers that offer a free trial or money back guarantee to help you with this testing phase.
Signs You Need a New IT Service Provider
Knowing when to switch IT providers is half the battle. Look out for these red flags that signal it's time for a change: slow response times, increasing costs, lack of proactive maintenance, or poor communication. Remember, your IT service provider should be a partner, not a roadblock to your business growth.
Importance of a Reliable IT Partner
A good relationship with your IT support partner is essential for the growth of your business. Identifying areas of improvement in your current setup can help you find a new IT service provider offering proactive maintenance and cyber security solutions like Microsoft's services.
Creating a roadmap supported by a solid Service Level Agreement and communication strategy will make for a smooth transition.
Choosing a Managed IT Service Provider
Choosing the right MSP is vital in driving your business's digital transformation. It's important to evaluate your current setup & identify areas that need improvement before researching potential MSPs who offer customised solutions for your specific needs. And remember, effective communication with your team is vital while switching IT providers.
What to Look for in Your New MSP
Identifying an MSP is more than just comparing costs and service lists. You'll also want to consider these factors:
Experience in Your Industry: An MSP needs to understand the unique challenges of your sector so that they can provide targeted and efficient solutions.
Proactive Maintenance: An MSP should do much more than just put out fires. Look for providers that offer proactive maintenance to prevent minor issues from becoming big problems.
Fast Response Time: When issues arise, your MSP should be able to address them quickly to minimise disruption to your business.
No Lock-In Contracts: Many MSPs will lock you into long-term contracts. Consider choosing an MSP that gives you flexibility with no lock-in contracts. This shows confidence in their services and gives you freedom.
The Role of Cyber Security In IT Support
Effective cyber security is vital for any business that intends to switch IT providers. While choosing a new provider, ensure they offer robust protection against cyber threats. The ideal IT support partner should have experience meeting compliance requirements specific to your industry. When you evaluate potential MSPs, look for those that offer:
Cyber Protection: Your data is one of your most valuable assets. Make sure your MSP has a solid plan to protect it from various cyber threats.
Regular Security Audits: Regular audits can identify vulnerabilities and ensure your systems are always up to date.
Employee Training: Each year, human error is a leading cause of cyber breaches. An MSP that offers employee training can help you build your human firewall.
Your business's safety is critical. Always make sure your support time follows trusted safety rules like the NIST framework.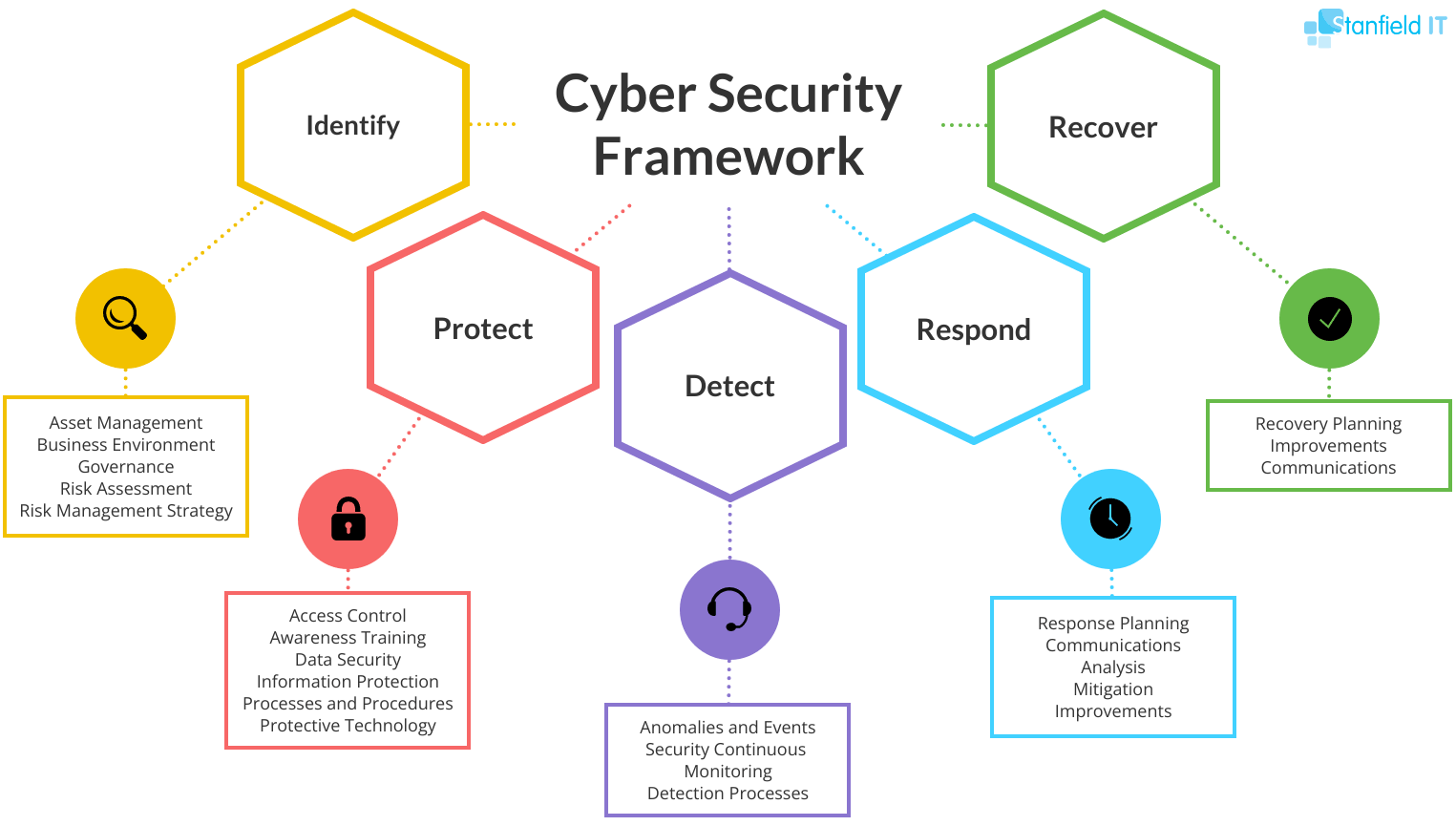 Ensuring Business Continuity
Your number one priority when you switch IT providers is to protect your business continuity. To ensure this, first, you'll want to clearly identify the reasons for the transition and set definitive goals. Engage your new IT provider in this process and maintain clear, open communication with your team to help avoid potential disruptions.
Strategies for Minimising Disruptions
To ensure business continuity, you'll need to minimise disruptions as much as possible. Planning ahead and communicating with your new IT support partner can help ensure a smooth transition. Here's a quick checklist to help you minimise disruption:
Make sure you have a backup of important data and systems beforehand
Test the new system before you go live
Provide training to employees on the new system.
Have a contingency plan in place in case there are any issues.
The Importance of SLAs in IT Support
Another important consideration is to have a well-defined Service Level Agreement (SLA). This should specify guarantees on response times, availability of support, and cyber security measures, among other aspects.
Clear SLAs will help ensure your business objectives are met during the transition and that your new provider carries out proactive maintenance.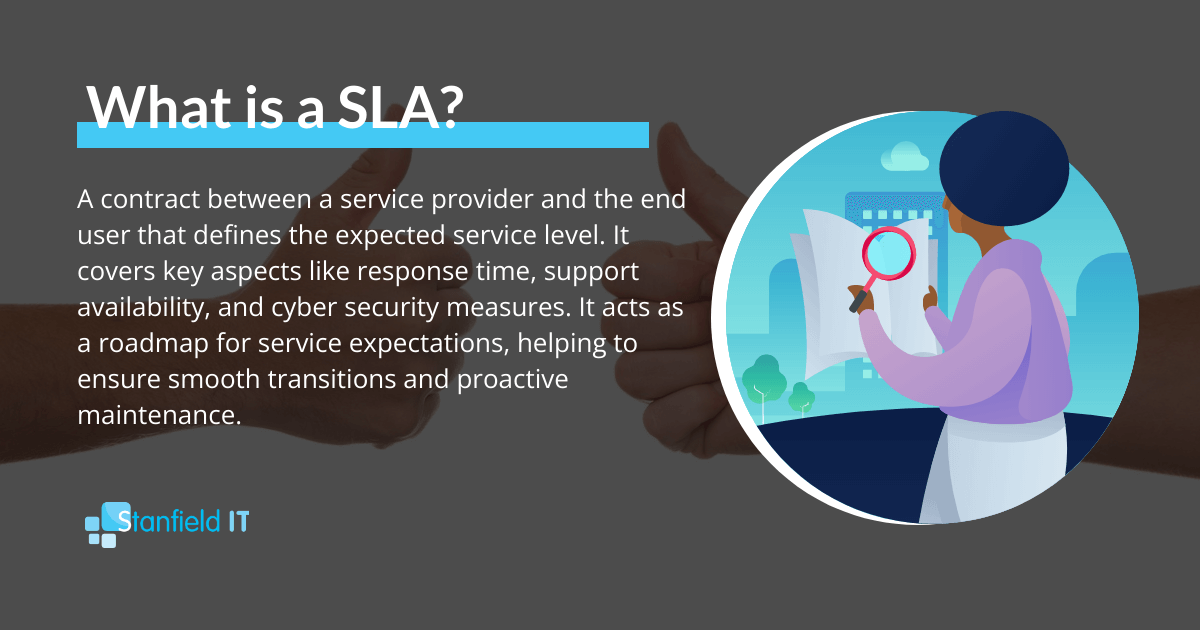 Implementing Effective Backup Solutions
If you're changing IT providers, you need to have good backup solutions in place. This ensures that you protect your company data and reduce risk exposure.
First, you'll need to evaluate your current backup methods and identify any weak spots. Then, as you check out new IT services, test their backups solutions to see if they meet your needs and work well with your system. By doing this before you make the switch, you'll keep your business running smoothly and on track towards its goals.
Ensuring Data Protection and Recovery
Not only do you want to be sure your business data is well protected, but you also want to be confident that it's easy to recover if there's a problem. This means choosing the right backup solution. You might choose something cloud-based, or a physical backing system.
Remember to regularly test your chosen backup solution to be sure it works as intended. Additionally, have a disaster recovery plan in place in place before you switch providers. With an experienced IT support partner on your side, this whole process can be easier and hassle free.
Benefits of Cloud-Based Backup Solutions
Cloud-based backups are a modern, flexible way to protect your data.
They're useful because they're automated and can scale up or down as your business changes. Because they're remotely monitored, this type of backup is good at reducing risks such as data loss from natural disasters or cyber attacks. Plus, they're a cost-effective solution for businesses that want to protect their growth without investing in expensive IT infrastructure.
Ensuring Server Stability and Security During the Transition
Switching IT providers isn't a straightforward process. One area that often requires special attention is ensuring server stability and security during your transition. Careful planning and coordination between your current and new IT providers can reduce most risks and ensure a smooth transition.
Planning for Server Migration or Reconfiguration
The first step for maintaining server stability during the transition process involves detailed planning for server migration or reconfiguration.
Your new IT provider should have a thorough understanding of your existing server setup and should be able to develop a plan to migrate or reconfigure servers with minimal downtime. Remember, it's critical to ensure that all your critical applications and data run smoothly in the new environment.
Safeguarding Data Before The Transition
Your business data is everything. So naturally, its security of it is important in any IT transition.
Prior to the changeover, ensure all sensitive data is properly backed up and protected. Your new IT provider should also demonstrate to you that they use robust protocols for data protection and recovery.
Optimising Server Configuration
A new IT service provider might bring new technologies and processes to that can help optimise your server configuration.
Be sure to discuss these potential improvements with them. Make sure they understand your specific business requirements and can implement changes that support rather than disrupt your business.
Ensuring Robust Security Protocols
Your data might be vulnerable to security threats during the transition. Because of this, it's critical to ensure that your new IT provider has strong security protocols in place and is prepared to handle any issues. Make sure they're ready to monitor for threats and respond promptly if an issue arises.
Verify Compatibility & Performance
Finally, compatibility between your existing server setup and the systems, software, or technologies used by your new IT provider is critical to ensure smooth operation.
Regular performance testing can help identify any potential issues before they become serious problems.
Following these steps will help ensure server stability and allow your business operations to continue seamlessly during the transition.
Is it difficult to switch IT providers?
Switching IT providers can seem daunting, but with careful planning and the right partner, it can be a smooth transition. Make sure you prepare a detailed transition plan and maintain open communication to avoid disruption.
What should I look for in a new IT service provider?
The right IT provider understands your business needs and gives you tailored solutions. Key aspects to consider include their industry experience, proactive maintenance approach, response times, and contract flexibility.
How can I ensure minimal disruption during the switch?
Ensure business continuity by testing new services before fully transitioning and maintaining regular communication with your current and prospective IT provider. An effective backup solution and a clear Service Level Agreement (SLA) can also minimise disruption.
Switching IT providers can be an ominous task. But, with the right planning and execution, it can be done smoothly and with minimal business disruption.
With strategic planning, careful selection of a new service provider, and attention to factors such as SLAs, cyber security, and server stability, you can ensure a smooth transition.
A successful switch relies on choosing a provider that knows your industry and aligns with your business needs. Always prioritise open communication, testing of new services, and secure data protection. Remember, your goal is to find a flexible and reliable IT partner that facilitates your business's growth.
What is Network Security? Network security is the practice of protecting your network and its integrity from potential threats. Utilising both hardware and software solutions to manage access to the network, your business's network security should identify threats and...