Outsourced IT services can help businesses handle fast growth. Whether you're are a small start-up with no IT team or a large organisation who has a strained IT department, an outsourced IT service could be the answer you've been looking for.
Why opt-in for outsourced IT services through a managed service provider?
When your business hires an outside company to handle your IT needs, it's called outsourced IT services. Outsourced IT services are often engaged through managed services, where a fixed fee is paid and everything IT-related for a business is covered—like a subscription. This includes everything from the security of networks and the setting up/maintaining operating systems to backing up files and installing software.
Outsourced IT services aren't carried out by a break/fix technician when something goes wrong. In such a case, they would come on-site when something was broken and charge an hourly fee to diagnose and solve the issue (we do also offer these services). A managed IT service provider will build a partnership with your company where they really get to know the ins and outs of your business.
Managed service providers (MSPs) will be your daily, weekly, and monthly go-to when it comes to keeping your network protected and running smoothly, not just fixing problems when they arise. As they already know your business well, as MSP will be able to get to the source of the issue—as your ongoing provider isn't paid by the hour, your MSP has great incentive to quickly find a reliable solution.
For value-for-money and the safety and security of your business, the pros of going with a managed service provider outweigh those of a bill-by-the-hour service. Any sized company can reap the benefits of outsourced IT services through a managed service provider, small-to-medium-sized business (SMBs) can gain unparalleled benefits from these services. This is because the services on offer are like having the IT capabilities of a large enterprise.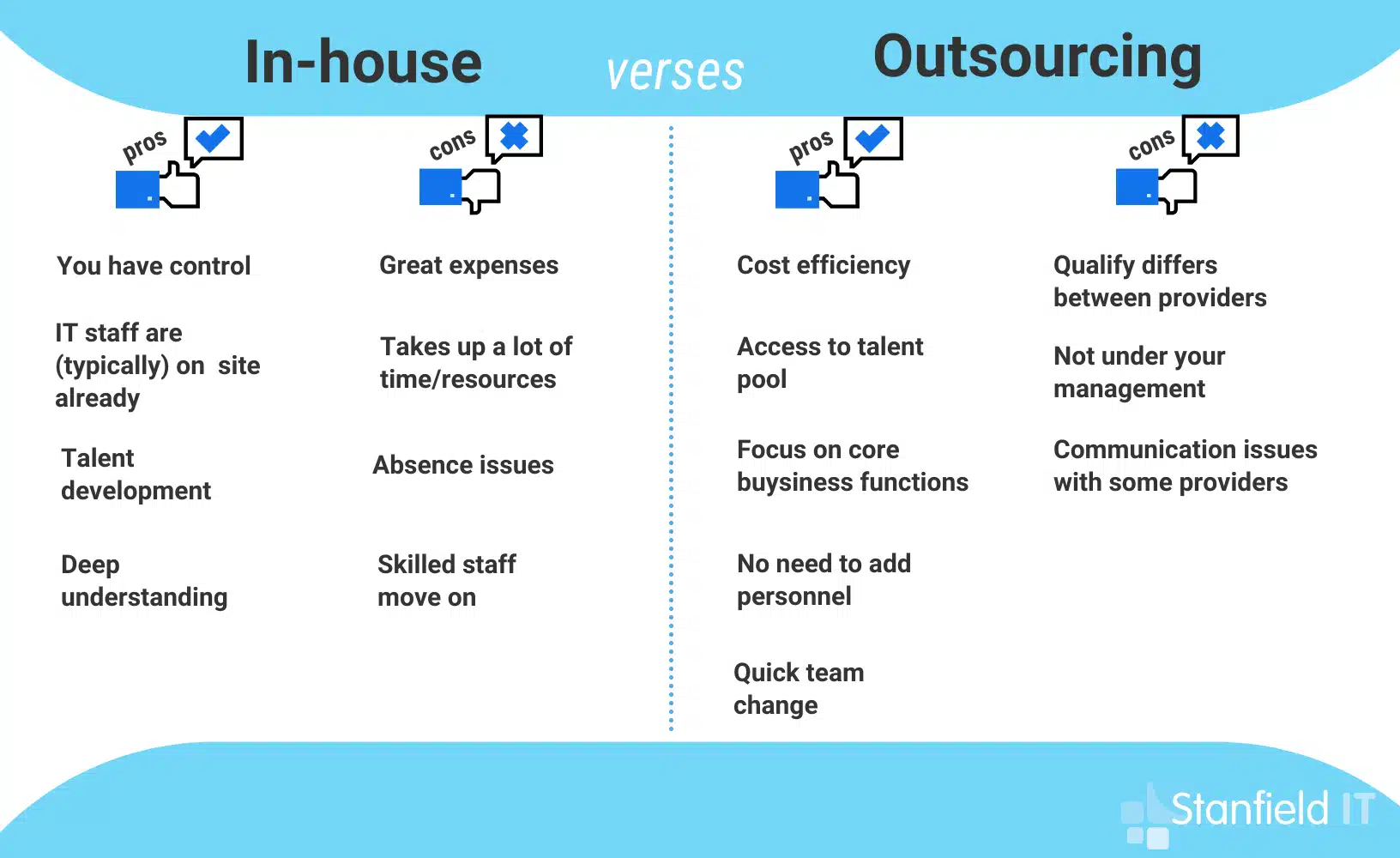 Sound familiar? outsourced IT service has changed
Over the last 20 years, we've seen IT infrastructure change, cyber security evolve, connectivity advance, and data centres explode in size to offer a suite of services that were previously impossible or inaccessible for businesses. In the past, businesses struggled with small in-house IT teams and tight budgets. Now, they can access advanced remote services with unsurpassed flexibility, scalability, redundancy, and contingency options. That shift to services outside the office has also paved the way for outsourced IT teams—a move that brings enormous benefits for businesses like yours.
These days, all businesses will most likely need to consult an IT professional—more than once!—whether it's in or out of house. In a world that seems totally digitalised, you're putting your hard work (your business!) at risk if you don't have secure, streamlined systems to place to protect your assets and information, plus that of your stakeholders, including clients/customers.
Depending on the business, there can be hot debate about whether IT services should be provided internally or by an IT services firm that consults, collaborates, installs, and manages your IT needs. Almost all businesses are presented with this problem. The IT landscape is ever-evolving, and new projects, technologies, or a shift in business strategy can swiftly flip your IT strategy on its head.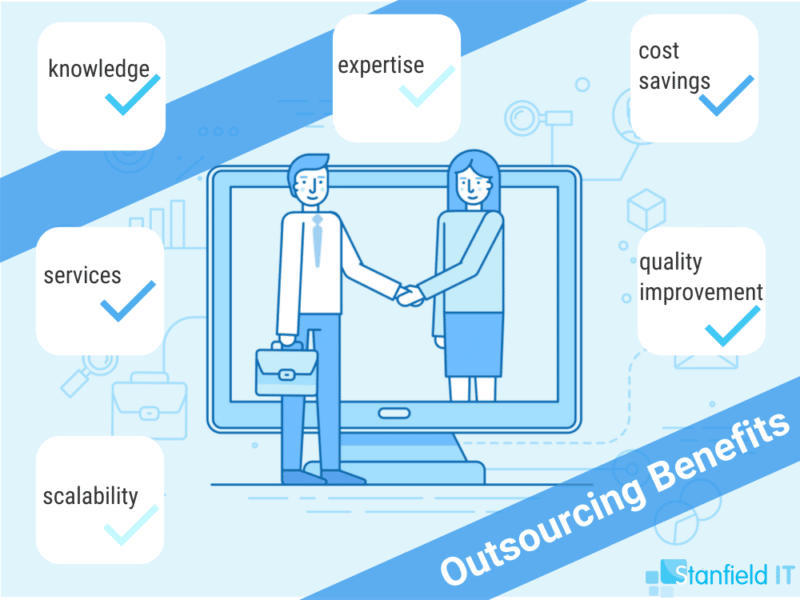 Often, internal IT resources can't keep up with constant and changing demands of the business. And they simply can't match the flexibility, scalability, speed, and innovation provided by outsourced IT teams.
On top of that, internal IT staff can become stale and stagnant when it comes to growth and adopting new technologies. They can also lack the knowledge and know-how to deal with new products and critical or emergency situations.
There's also the issue of businesses depending on certain systems to provide their products and services. If the systems or infrastructure supporting them fail, the whole business grinds to a halt. An outsourced IT service provider can offer superior service and a better outcome with more value and a greater return on investment.
One last thing to consider is that most internal IT staff simply aren't aware of what's available—so might not implement the best solution in the best possible way for your business. This spells efficiency and productivity problems, and more complex complications in the future. Let's look at how businesses like yours benefit from outsourced IT services.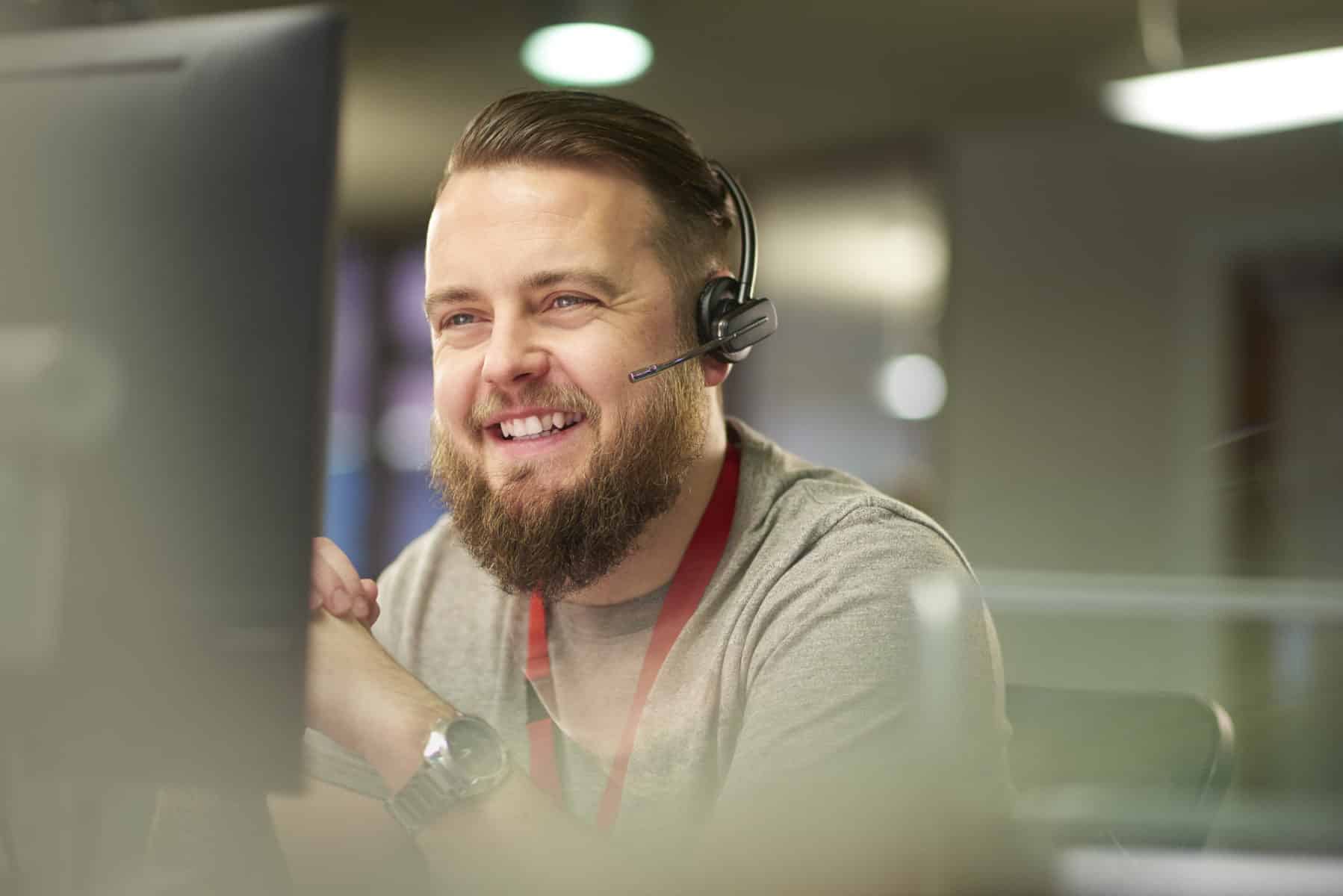 Top 10 reasons to outsource IT services:
Outsourced IT services are a cost-effective business decision
Due to the rare and intricate nature of an IT professional's skillset, hiring and retaining full- or part-time IT staff for your business can be an expense small-to-medium business owners can't afford. With outsourced IT services, the high costs of having in-house IT employees are avoided and you can, therefore, grow quicker, allowing more money for business development. You also save lots of time; there's nothing worse than spending hours upon hours trying to research and fix an area that's not in your expertise area.
You can experience predictable budgeting
On the back of this, the funds that can be drained into unforeseen issues with your infrastructure is of concern to small-to-medium business owners. If you choose to outsource your IT to an MSP, you can be confident that you'll always know what you'll be paying month to month. You can be assured of maximum IT functionality and security. Whether you need the minimum or maximum amount of support, you'll be assured that you can pay for the IT necessities. Your outsourced IT service will also be there to provide extra services if you scale up, or decrease what you need in case you need to scale down: services are proportionate to your business and what it needs.
Wide range of expertise at your fingertips
Although renowned for all-encompassing skills, many IT staffers do have their limitations. A problem will sometimes arise that may leave even the most expert of IT professionals in your office stumped. The beauty of outsourced IT services is that the IT skillsets available to your business aren't restricted to in-house staff skills—you have the tech-expertise at hand that are like those of a large enterprise.
Reliable technicians, always
Even the best IT applicants need to be trained on your company's computing infrastructure so that they can be across the ins and outs of how your business runs. This training takes time: time that can be saved by engaging the outsourced IT services of a managed service provider. If retention of IT staff isn't high, this can especially become problematic as you continue to waste time and money you could be funnelling into other avenues of the business. With an MSP working alongside your business, you don't have to allocate time for in-house training or deal with IT staff changeovers in your business. It's one less thing you have to worry about!
Level the playing field with big businesses
Unless your business is in the IT or tech industry, it's likely that, as a small-to-medium business owner, IT issues aren't your forte. This means it can be quite a challenge for you to gauge the skill level/s of your applicant for IT position/s, let alone train them. While many of the world's biggest enterprises have in-house IT departments, they also have the scope and funds to hire a large, expert IT team. IT outsourcing means even small-to-medium businesses enjoy the same level of expertise, experience, and professionalism… at a rate that's affordable for your business!
Active IT Experience
In the land of IT, new tech, security, and infrastructure issues are tackled by businesses across the globe daily. While an in-house IT employee may have years of experience under their belt in a few different offices, the IT staff looking after you in an outsourced IT service have extensive combined experience across a range of computing, network, cyber security, and software issues for many different businesses and industries. The former may have a knowledge span that is limited to their studies and the issues that the businesses they have worked in-house for have faced. Your MSP will have knowledge that spans across business sizes, private and government entities, and are used to working hands-on at a variety of different sites local to them.
Maximise productivity
We all have the goal of maximising productivity within our businesses. When you use outsourced IT services, you're handing over IT responsibility so you can focus on growing your business—feels good, doesn't it?  Also, having experts at hand for all-things-IT, means that outages and downtime can be avoided and, if they do occur, are limited so that it can be all systems go. You can expect more streamlined, efficient work from your staff as it's easier for them to be productive from the office or their home workspace.
Immediate implementation
Whenever your company needs to have a program implemented, an MSB can perform the task instantly and have the whole thing up and running with network-wide compatibility. If you keep these tasks in-house, the steps that involve program implementation and network adaptability could leave your operations in limbo for weeks on end. With outsourced IT, you don't have to pause your regular operations waiting for implementations.
Improved customer service
Working behind the scenes from an external location, your MSP can help you whenever you need through email tickets, phone conversations, or on-site visits. With the customer service of your managed service provider (virtually) eliminating service interruptions and downtime, your own customers will be more satisfied as it will be a more seamless experience for them. With outsourced IT, your business will not often (if ever) see issues like customer support lines or online sales portals being down.
Reduce risk and ensure compliance
As we've touched on, a big part of the appeal of outsourced IT services is risk reduction—in particular, heavily reducing the risk of downtime and cyber attacks. The issues you're worried about that could set back your company and damage your reputation—like long waiting periods, data breaches, or the website not loading—become concerns of the past when you outsource your IT to experts in the field. It can often be really difficult for small-to-medium business owners to stay on top of the ever-changing national and international laws and compliance issues. Luckily, being on top of these falls under the role of your managed service provider, who will ensure your compliance.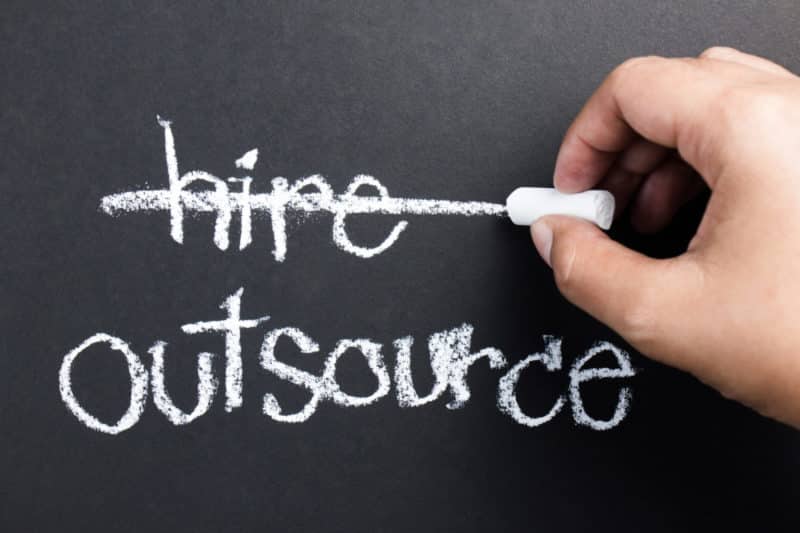 When to Outsource Your IT?
Now that you can see the benefits of outsourcing your company's IT, you may want to consider when the best time to make this switch is. If you're worried about the costs of growing your IT with your business or are concerned about hardware and software issues resulting in downtime, then it's time for you to choose outsourced IT services now.
Here are some indicators the switch to outsourced IT services would benefit your business:
You lack in-house IT
If your business is too small to have it's own IT department (or just want to save on costs), then a managed service provider is the ideal fit for your business. With outsourced IT, tasks what an in-house department would handle (in exchange for high salaries) can be instantly dealt with by your managed service provider by just paying a subscription fee—so you'll still always know what your expenses are! The best part? You'll be given services that are superior to what you'd usually see from just one or two applicants.
You have in-house IT
Even if you do have an in-house IT person or team, your business can benefit from outsourced IT services. How? A managed service provider will handle IT on a day-in-day-out ongoing basis, filling the gaps. Your in-house IT team can be there to fix computer issues of single staff members, while your managed service provider will handle all tasks involving software updates, security patches and warnings, file protection, and compliance with the appropriate regulations. Now that the ongoing concerns that come with network computing are handled all the time, your in-house IT team are freed up to hone in on the skills that are most applicable to your company.
You want to save on costs
Tech and computers aside, we'll say it once more: a massive benefit of outsourced IT services is saving money! You can relocate your in-house services to better tackle the daily needs and requirements of your company. With a MSP, the IT services will cost you a lot less—plus you'll be able to get issues fixed more quickly—than if you were dealing with these issues in-house or calling up an IT company just on a job-by-job basis.
You want superior support technologies
We all want what's best for our businesses! As a small business ourselves, we know how vital it is to do things the best way—it can mean failure or success for your business, especially when it comes to cyber security best practice. Where you may pay an exuberant amount for in-office high-grade technologies, the same technology can be accessed by your business off-site for a fixed monthly rate. Plus, your in-house IT staff (and other staff, too) don't need to learn any more complicated aspects of hardware operation that may not even fall under their job title. If you are looking to find out what IT services you can outsource, chat to the team at Stanfield IT today.