We set-up secure wireless networks for our clients that are fast, reliable, scalable and are centrally managed. Smart devices that automatically adjust their settings in real time to give the end user a seamless experience.
High performance, secure and scalable wireless networks are for businesses that need solid connectivity without interruption or degraded service. The ability to seamlessly roam between floors or areas without dropouts. Broadcast the same wireless networks across all of your sites.
Allow guest access to the Internet without allowing access to internal services and applications. Real time reporting of usage, application control and with SSO integration. Wireless networks can be optimized to meet the demands of any business. Smart wireless networks that can be configured to switch channels depending on what other networks and interference is in the air in high density areas to ensure your team are always getting the best possible experience.
Radios can broadcast both 2.4Ghz and 5Ghz frequencies across all access points and for multiple SSIDS. A well planned wireless network can only be done with heat mapping software that will map out your network, obstructions and indicate the best placement for radios. If you need a professional and reliable solution chat with the experts at Stanfield IT today.
Key Benefits of reliable & fast business WiFi:

Fully Managed Service
Our team will save your business both time and money by providing a Managed WiFi Solution.
Tailored for your business needs
Stanfield IT will asses your businesses requirements and create a WiFi solution customised to your exact needs.
Safe and Secure System
We will securely segment all of your businesses WiFi users into appropriate access levels to give you peace of mind.
No Dead spots
By thoroughly analysing and mapping out your premises, Stanfield IT will ensure that a WiFi system will be setup that has sufficient coverage to ensure every employee has WiFi.
Guest WiFi access
We can setup your business with a have a safe and secure guest login facility to help out in in scenarios when guests are in need of WIFI.
Remote WiFi Management
Our team can implement remote assistance for your WiFi network, so whenever issues may arise, Stanfield IT are here to assist.
Improved Efficiency
By providing fast and secure WiFi, it allows businesses to perform at their optimal level.
BYOD benefits
Streamline your business by allowing staff members and customers to access the internet.
Monitor and control usage
Our WiFi solutions put business owners in total control over their WiFi by allowing them to limit and control download speeds, amounts and speeds to ensure a free working system.
Our WiFi Solutions are ideal for:

Hotels & Accomodation Businesses
Did you know these WiFi facts?

WiFi stands for "Wireless Fidelity"
WiFi is actually radio signals
The invention of WiFi has been attributed to the Australian organisation CSIRO
Stanfield IT Latest Business WiFi Solutions Articles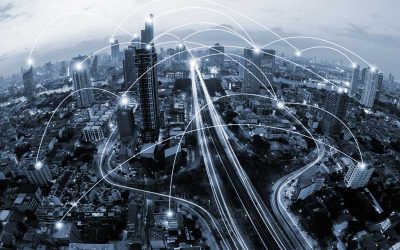 From our mobile phones to WIFI, with each passing year our lives become more integrated with the ever improving wireless technology. So have you been wondering about the benefits of enterprise wireless solutions for the modern workplace? Here are some of the reasons why your business needs to be wireless.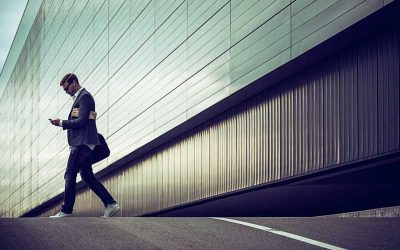 WiFi now is common in private homes; WiFi for business has the same underlying purpose – it's a way of connecting devices without having to plug them in – but is different in the way it operates because business imposes higher demands for connectivity, reliability, speed and security. So what should you look for in a Business Wifi Solution?