Business WiFi solutions for business mean secure networks that are fast, reliable and scalable to suit your needs.
Business WiFi Solutions are a critical part of ensuring your organisation is able to meet the demands of the modern business environment.
With effective business WiFi solutions in place, you give your business the best chance of success. In this digital age, businesses must utilise efficient and effective WiFi solutions in order to keep up with the requirements of eCommerce, cybersecurity, and ongoing accessibility for both staff and customers.
Your business needs continuous  connectivity in order to perform to it's best ability. Constant dropouts, connection interruptions or degraded service leaves you unable to deliver high quality service to your customers. Business WiFi solutions give you the ability to seamlessly roam between floors or areas without dropouts. Broadcast the same wireless networks across all of your sites.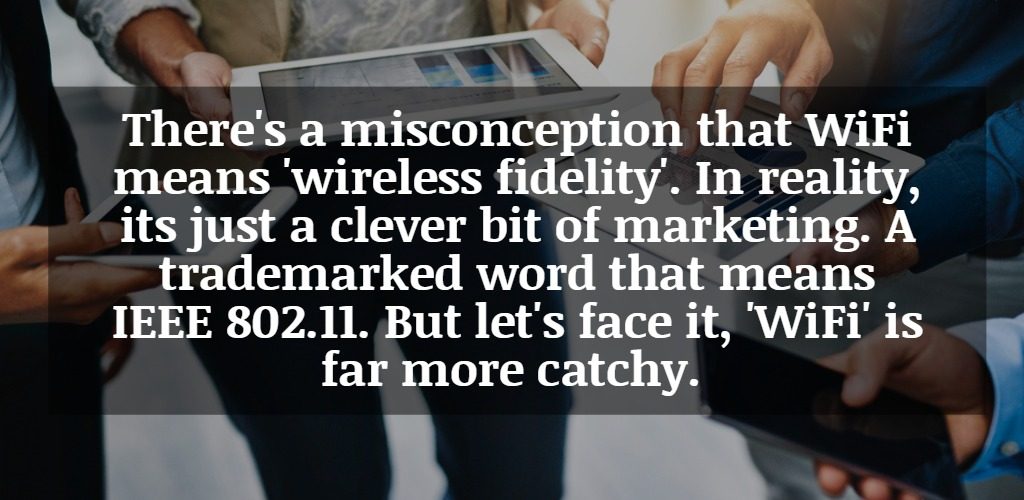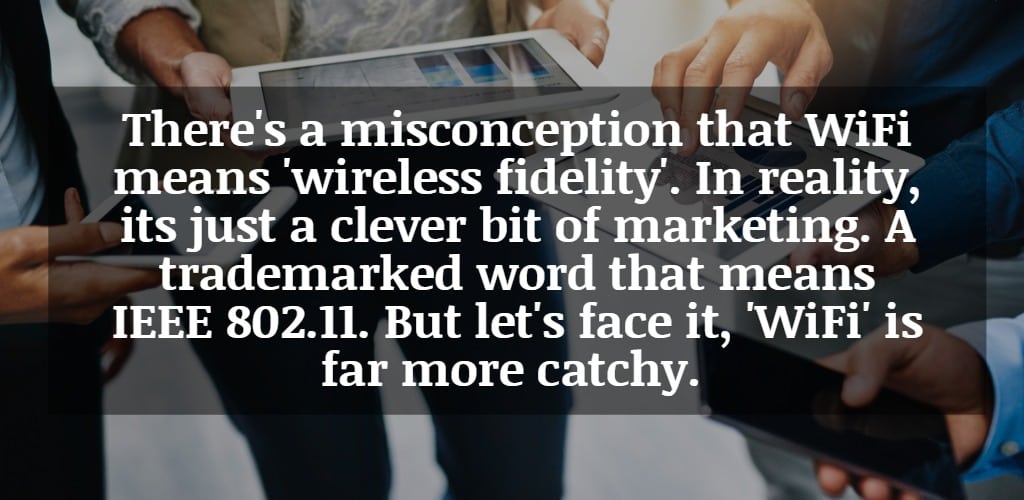 Business WiFi Solutions
There are a number of business WiFi solutions that may suit your business depending upon your size, your industry and needs. We can offer any combination of WiFi solutions that you require, with ongoing maintenance.
Guest WiFi
We can set up a WiFi specifically for your guests, that is entirely separated from your internal work WiFi. Guest WiFi is a useful security tool that keeps everyone connected but ensures that guests don't have access to your internal networks. WiFi can be a gateway to accessing sensitive data, so this way your guests have internet access but not access to your data.
Remote WiFi Management
Any downtime or connection outage can be a costly issue for your business. We can provide a comprehensive managed WiFi solution as part of our IT services. This includes remote assistance for your WiFi network. Regardless of any issues that may arise, you can call the Stanfield IT team and we'll provide instant remote support to get you connected as soon as possible.
WiFi Security
Without the appropriate level of security on your business WiFi, you might as well invite the malware in. We will securely segment all the users on your business WiFi according to appropriate access levels to provide visibility and security. We'll also ensure that your WiFi is not accessible to any outside connections, with WiFi encryption.
Kiosk WiFi Access
We can set up kiosk WiFi access for your shared office. With the right kiosk configuration, you provide a secure gateway to WiFi connectivity with different levels of access or restrictions, as befits the user. Kiosk WiFi gives you the flexibility to offer different types of access to each user, rather than a one-size-fits-all access like Guest WiFi.
Smart WiFi
We can enable real-time reporting of WiFi usage, application control and SSO integration. Wireless networks can be customised and optimised to meet the demands of any business. With a customised smart wireless network, we can configure your settings to switch channels according to network interference in high density areas. 
Access Points
Radios can broadcast both 2.4Ghz and 5Ghz frequencies across all access points and for multiple SSIDS. A well-planned wireless network uses heat-mapping. Mapping out the network and any obstructions will indicate the best placement for radios. Using this advanced accuracy, your business gets the best possible WiFi.
5 Reasons Your Business Should Offer WiFi
Offering a customer (or guest) WiFi as part of your service provides significant advantages for your business.
If your business requires customers or patients to wait for appointments or services; having a WiFi on offer can keep them busy and happy while they wait. Service delays are less frustrating when they are able to access WiFi and turn that wait time into something more productive.
The majority of retail customers use their mobile devices to research products or compare prices in store. If your business exists within a bit of a 'dead zone' with no mobile reception, this can work against you. Offering WiFi offsets this disadvantage.
With the ever-increasing competition amongst brick-and-mortar businesses, customers have far more freedom to be picky about what service providers, restaurants or retail shops they choose. Offering a high-quality, high-speed WiFi connection can go a long way towards enticing business.
If your business resides within the hospitality industry, then take note. Studies show that diners will stay far longer, and spend more money when they are able to access fast, free WiFi within your cafe or restaurant.
Free WiFi is also an excellent opportunity to market your business. Customers receive free WiFi in exchange for an email address, and you can take the opportunity to keep them abreast of marketing promotions or news relevant to your business.
Stanfield IT Latest Business WiFi Solutions Articles
SDWAN is a networking tool businesses will often utilise if they're spread out geographically. It's been growing in popularity and used by Australian businesses for several years now, but there's still a lot of confusing information surrounding it. When you first...
From our mobile phones to Wi-Fi, with each passing year our lives become more integrated with the ever improving wireless technology. So have you been wondering about the benefits of enterprise wireless solutions for the modern workplace? Here are some of the reasons why your business needs to be wireless.
By 5G, of course we're discussing mobile internet, not the force of gravity you'd experience in a spinning fighter jet. We're going to assume you're familiar with 3G, and 4G. Unless you're from 2006 before smartphones took over our lives. But that seems unlikely. So...