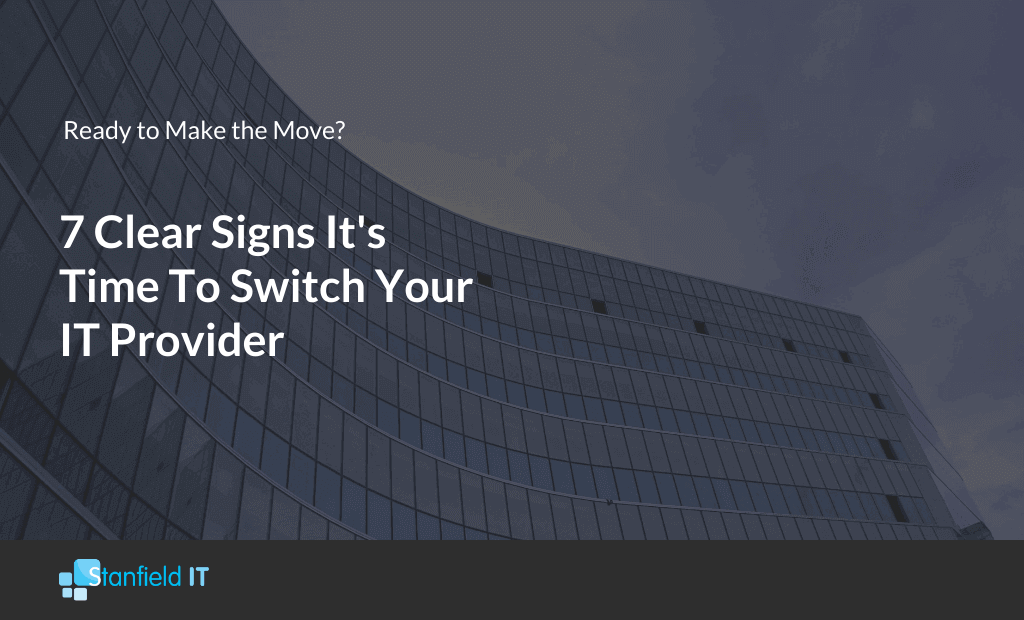 Is your current IT provider holding you back? Do you experience repeated issues or feel like you're getting cookie-cutter solutions?
Don't settle for a substandard IT provider. They're an extension of your team and should be treated as such.
In this eBook, you'll discover:
How persistent technical issues will cost you money and time
What a customised, value-driven IT partnership should look like
Why inadequate support and security measures are a threat to your business
How the right IT provider can help you grow and protect your business
The benefits of working with a provider that's aligned with your long-term vision
Ready to make the move? Unlock your business's full potential today. Download our FREE eBOOK by filling in the form on this page.
Find out how we can help you
Copyright © 2023 Stanfield IT. All Rights Reserved