Have you ever wondered What is Google Apps for Work and how it could benefit your business? Google Apps for Work is a suite of productivity tools designed to make getting work done easier and faster for teams. You get email for your business domain, as much storage as you need, shared calendars, video meetings and file storage and sharing. Google Apps for Work is a business tool designed for people.
Google Apps for work makes these tools and their associated data easy to use and access with the main goal of saving time and making it easy to find information when it's needed.
The History of Google Apps for Work

Google Apps for Work was one of the first cloud based software as a service products to hit the market almost 10 years ago. Since its release it has played a major role in the start of business digital transformation that is underway right now.
Google Apps was well ahead of the game when it was released and companies like Microsoft took a few years to respond and play catch up.
Business Grade Security and Management
You get central management of your email accounts, easily create new employee accounts in minutes, disable accounts quickly all with the ability transfer data to other employees when they leave. Google Apps is audited by independent companies and regarded in the IT industry as highly secure.
The security compliance certifications Google Apps for Work has enables organisations such as government and defence organisations all across the world who are highly regulated and require systems which are strong and compliant. Find more information here
Who is Google Apps for?
Google Apps is good for start ups all the way up to large multi national organisations. Businesses who want to drastically improve the way their teams share information and collaborate will benefit from Google Apps for Work.
We list out the core apps below, what they are and their main benefit to business. All listed apps are accessible from all devices and keep your data in sync across all of your devices and are available 99.9% of the time which is guaranteed. Every user account gets access to all of these apps and many more.
Gmail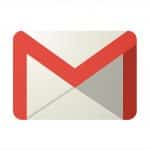 Gmail provides email functionality with world leading spam and virus scanning functionality built in. Google's powerful search functionality makes finding data quick and easy.
Contacts
Sync your contacts with Google Apps for Work and your contacts will be available across all of your devices making it quick and easy to communicate and share data with the people you need to when it matters.
Hangouts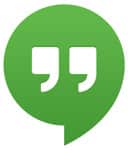 Conduct HD Video conference sessions, easily chat when collaborating on documents and sending emails and share files and documents quickly.
Calendars

Never miss a meeting, keep track of your time and schedule easily and see your team members schedules making it easy to work out when to get together.
Drive

Google Drive is a file storage and sharing application. Store all your files and documents in one place. Share them easily with your team from any of your devices.
Docs

Google Docs is a suite of word processing tools that allow you to create documents or spreadsheets that allow you to collaborate live on the one document. The benefit of this is there is only one copy and not multiple versions being shared around.
Considering Google Apps for Work for your business?
Speak to the experienced team at Stanfield IT on 1300 910 333