Businesses are always looking for ways to streamline their processes. Google Apps for Work has enabled businesses world wide to save time and money through their amazing cloud based platforms.
So what is Google Apps for Work and how will it improve your business?
What is Google Apps for Work?
Google Apps for Work is a cloud based productivity suite designed to save you time and money by making your information easily accessible anywhere, anytime, across any device. Google Apps for Work makes it really simple to share your information securely with anyone you need to collaborate with internally or externally.
It provides you with professional email, shared calendars, document storage and collaboration tools with business grade security and controls that enables your company to function like a serious company.
It can be setup in a matter of minutes or hours and your team can be connected and collaborating with ease just the way they like it. It costs as little as $5 per user per month or $50 per user per year to get going.
There is a full suite of applications available which are an essential time saving and productivity suite that enable any business big or small to get their work done with as minimal effort as possible.
Below is a list of the core apps of Google Apps for Work.

 Gmail

 Google Calendar

 Google Drive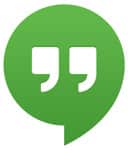 Hangouts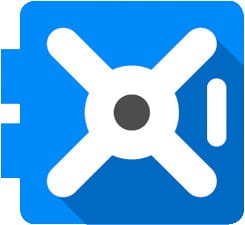 Google Apps Vault
Whether it's sending an email, sharing a document, working with a team, planning an event or meeting, it combines all the tools you need to get on and manage it with ease.
How will Google Apps for Work improve my business?
The less we have to think about every day the better we are able to do what we do and focus on the best possible outcome. Mark Zuckerberg is well known for his one grey t-shirt because it's one less decision he has to make every single day leaving his life clear to focus on building the world's best social platform.
Google Apps is built on the same idea that the less you have to think about and remember the easier it is to do your job and focus on the things that matter.
Google Apps for Work Admin Console
It can take minutes to setup a new user or turn off a user's access. This means that as employees join and leave the company your data is not lost and you always maintain control over your information. You can easily transfer it to other users, archive it or delete it when you need to.
The admin console is accessible anywhere anytime and no servers or expensive infrastructure are required to start using it.
Need help with Google Apps for Work?
Speak to the experienced team at Stanfield IT on 1300 910 333