Microsoft Office 365 For Professional Business Teams
Microsoft Office 365 is a suite of tools designed for professional business teams. Central management of company email accounts with your business domain name, easy administration from a cloud based console that is securely accessible anywhere.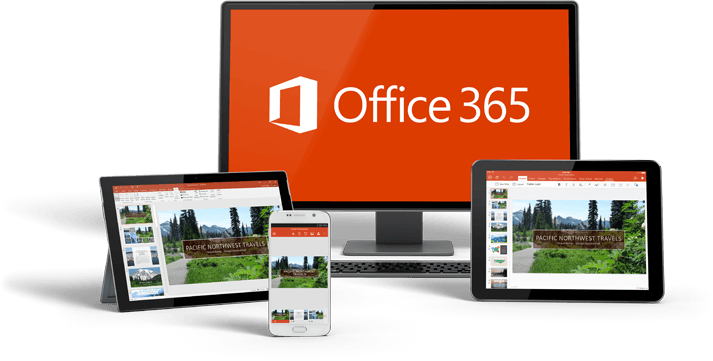 Microsoft Office 365 is built for business
Fast Access To Your Important Information
Get access to your information where you need it and when you need it. Email, calendars, contacts and documents in sync with all of your devices. Connect your Windows, Apple and Android devices easily and keep your information at hand all the time.
Teams Collaborate Efficiently
Easily store your files and share them with your colleagues. Share your calendar and schedule so everyone knows where you are and when you're available. Book meeting rooms and easily share resources. Setup groups and shared mailboxes to monitor together as a team.
Get The Full Installable Office Applications
Word, Outlook, PowerPoint, Excel, Publisher, OneNote, Access and Skype for Business. Install it on up to 5 devices per person on Apple, Windows and Android.
Store All Your Files
With OneDrive store all the files and documents you need and have access to them across all of your devices.
Never Run Out Of Email Storage
Email accounts start with 50GB of email storage.
Setup An Intranet For Your Team
Make it easy for your team to find information and make it easily accessible with SharePoint Online.
Single Sign On
Make life easy for your team and Setup Microsoft Office 365 to Integrate with your existing Active Directory or your online Azure Directory Services.
Security Isn't An Afterthought
24/7 Support for critical issues, Guaranteed 99.9% uptime financially backed by a service agreement with Microsoft. Your data is stored in a safe environment with auditing and ISO certification and a team of security experts monitoring it around the clock.
Microsoft Office 365 Applications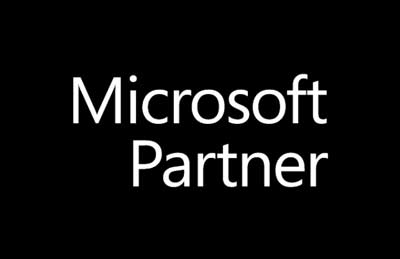 Microsoft Office 365 Migration
If you are ready to migrate from an existing environment to Office 365 or start from scratch, chat with the team at Stanfield IT today. We are a Microsoft Partner, we have a team of Microsoft Certified Technicians and we are ready to manage and support your Migration today. We have migrated small 5 user businesses, 1000+ users Enterprises and everything in-between.

Microsoft Office 365 Support
Once your organisation has migrated to Office 365 and is on the cloud one of the biggest benefits is there is nothing to maintain as there is no hardware to manage. Administration of new and existing users is all that is required. One of the benefits in working with Stanfield IT is we will setup a custom policy and procedure that we use to administer your domain to ensure you get the right result every time.

Microsoft Office 365 Training
One of the best things about Office 365 is Microsoft are continuously improving the system and adding handy new features designed to save you time and money every day. Stanfield IT can support your transition to Office 365 by providing training for your team designed specifically to help them make the most of the features and benefits they need.
Stanfield IT Latest Google Apps For Work Articles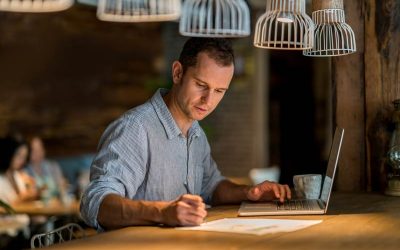 Companies are constantly looking for new efficiency tools with add-on systems and solutions. However, the easiest choice is to build out the existing Microsoft Office with Microsoft 365 tools. Utilizing these add-ons creates a seamless experience and powerful capabilities. Best of all, they use the same Microsoft Office interface that practically all office workers are used to. There are several reasons why this tool is a key for success for small businesses.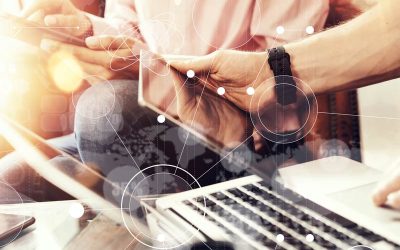 Migrating to Office 365 is a potentially profitable move for your business. Office 365 brings together a variety of essential services and can provide you with timely updates, powerful security, and reliable performance across devices. Here are Three key points to consider for a successful Office 365 migration.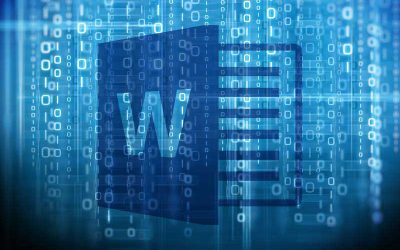 The Microsoft Office suite may be the most used business tool. They use Powerpoint for presentations, Excel for Spreadsheets and Word for documents. In the past, it was understood that these programs were completely secure and could not be penetrated to infect networks or steal data. Unfortunately, news broke that a there was a bug in Microsoft Word could steal the users' personal banking details and passwords. Even though Microsoft patched the bug, it briefly left millions vulnerable to spyware infection. Companies across the world felt violated and seeking better answers for their security.
Speak to Stanfield IT today