Are you battling spam on a regular basis?
We set-up and move businesses to Google Apps every day. One question that always comes up is "what is the spam management like?". And it often throws us because we rarely have to deal with spam across all of our clients. Google's inbuilt spam mechanism is seriously the best available.
If you receive a spam message in your inbox all you need to do it mark it as spam. Usually it's as simple as that. Gmail will learn and next time if you receive a message similar to that or from the same sender, Gmail will automatically send the next one to your spam label bypassing you inbox and your attention.
How Gmail is making Spam a thing of the past
Here's how to mark a message as spam
When you are in Gmail and a message arrives in your inbox and it's spam select the message and at the top select the "Report spam" button. Once you have reported the message as spam it will move across to your spam label.

If a message has ended up in spam by accident
It's very rare but it does happen. You get a call from someone and they say – "did you receive my message?" and your puzzled response typically takes some time to figure out that message went to spam. The reason is it is very rare. In fact I haven't seen any of my legitimate messages go to spam this year.
Here is how to move a message from spam. Head over to your spam label. Select the message that wasn't spam and select the "Move to Inbox" button. Again Gmail will learn and next time you receive a message it will land in your inbox.

Messages are consistently going to spam even after marking them not as spam
Every now and then a message from a sender will consistently go to spam. Below in the next section we will explain why this could be happening. If you want to apply some other methods to prevent this happening there are a couple you can try.
Create a filter
In Gmail go to the settings wheel and click on "Settings".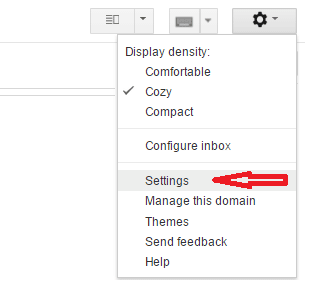 Then go to the filters tab and click on "Create a new filter". Add the person's email address you are having trouble receiving from in the From field, then click on "Create filter with this search".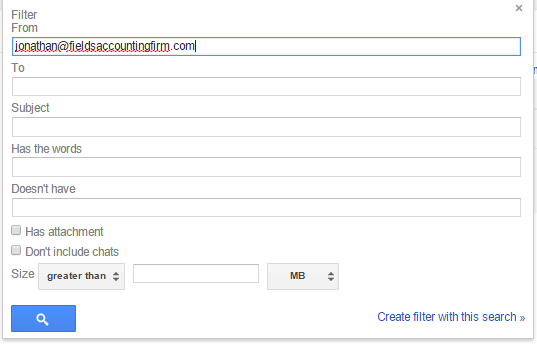 When the next window comes up check the check box "Never send it to Spam" then click on "Create filter".
Adding an address to a whitelist
You might find multiple people from one organisation are having trouble sending to multiple people within your organisation. If this is the case you can log into your Google Apps Admin console if you are an admin and create a whilst for a whole domain. This will make sure any messages from a whole domain come though.
Why did an email go to spam?
Emails can end up in spam for a whole host of reasons. Particular words that get used in spam messages might land your email in a spam folder. Your domain might be on an email blacklist. Or you're known for sending out message on a regular basis that other people have been marking as spam.
Once you are on a spam list it's not always easy to get removed from the list. There are a number of steps to take but not all is lost with a little bit of effort it is possible.
Need help with Google Apps for Work?
Speak to the experienced team at Stanfield IT on 1300 910 333