You may have heard about how Google Drive has been helping companies streamline the way they do business.
Here are 10 brilliant Google Drive features that could change the way you work today.
10 brilliant features of Google Drive for business:
1. Create and collaborate with anyone
Google Drive is a fantastic way to streamline your work by creating and collaborating with your team and clients online with live documents.
Best of all, as you are all working on the same document, at the same time, there is no double handling and confusion with multiple file versions. This can prove to be incredible in saving time and reducing errors.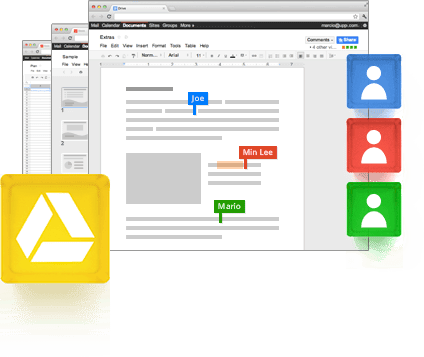 2. Search faster than ever
Google Drive lets you find what you want faster than ever before. You can search for your files by keyword and filter by file type, owner and much more.
Best of all, Google Drive even recognises elements inside your images and text in your scanned documents.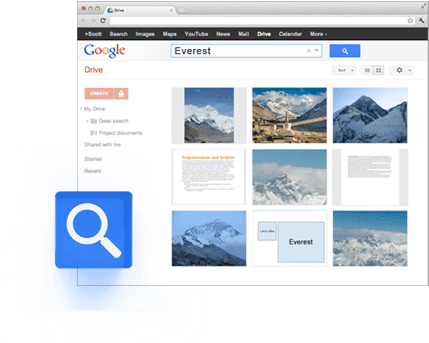 3. View almost every file type
Have you ever been sent a file that you can't open, due to the fact you don't have that particular application installed on your computer.
Google Drive makes your life easy by being able to open over 30 different file types right inside your browser window!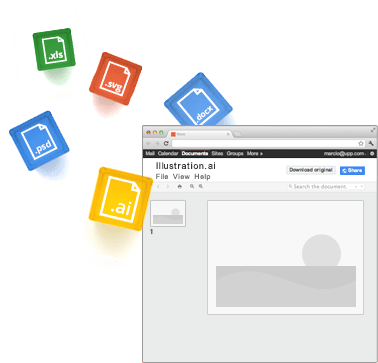 4. Revision history
At some point, almost everyone has encountered the situation where you have been working on a document when suddenly you have realised you have made a massive blunder and need to go back.
You hit Ctrl + Z (or Command + Z) many times but it won't work.
Google Drive Revision History is here to help you!
Simply open a file from Google Drive and hit Ctrl + Alt + G in Windows or Command + Alt + Shift + G on a Mac.
This will bring up the 'Revision History' on the right sidebar. Here you can see all revisions and easily go back to previous version.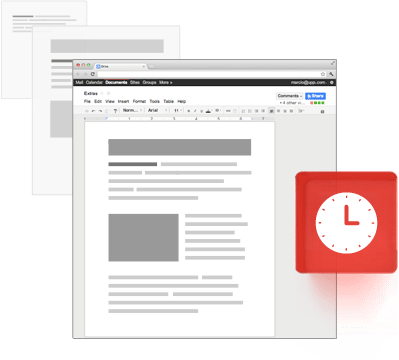 5. Stream Music from Google Drive
Did you know you can stream your music you have stored on your Google Drive?
You can quickly save your music to your Google Drive account and easily stream it to your browser with the DriveTunes plug-in.

You can simply back up your music MP3's to Google Drive while at the same time streaming your music in any Chrome browser with the DriveTunes plug-in installed.
6. Scale your storage as you grow
One of the key benefits for businesses is the ability to scale your Google Drive storage as your business grows.
Click here to see Googles Pricing Plans.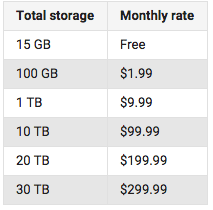 7. Improve your Gmail and Google+ experience
Did you know that Google Drive can help you get even more out of your other Google products?
Gmail: Bulky email attachments? No worries! You can simply send a link from your Google Drive in Gmail and everyone has the same file, same version.
Google+: Your images in your Google Drive account are instantly available in Google+, so you're never more than one click away from sharing with your circles.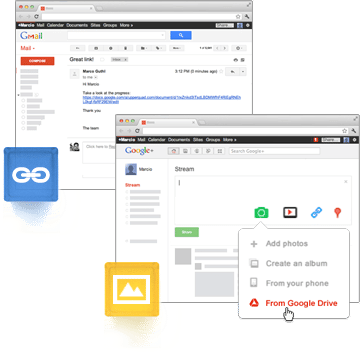 8. Share your files with whatever level of access you like
Google Drive intuitively allows you to easily select the level of user access you would like to share with any of your files.
Simply choose whether you want to allow others to view, edit or simply comment on your files.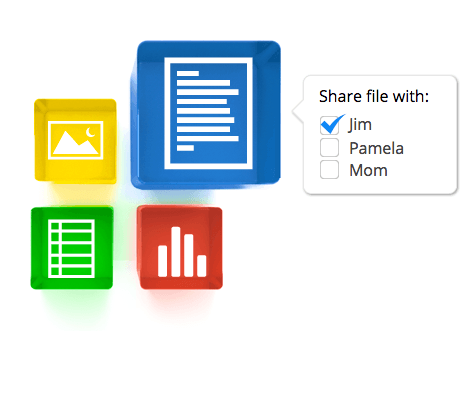 9. Apps Galore
Google has a large variety of Apps which can extend the functionality of Google Drive.
This allow you to simply create, open and share files from a variety of apps directly in Google Drive.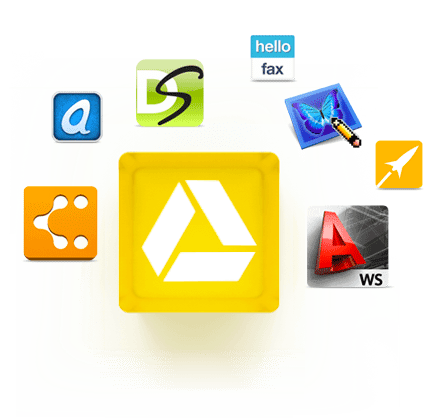 10. Sync to your computer
Whether you are using a Mac or a PC, Google Drive allows you to sync your files to your local device for easy access.
For those who are familiar with Drop Box, this has the same functionality which many businesses find very handy, especially for accessing files when off-line.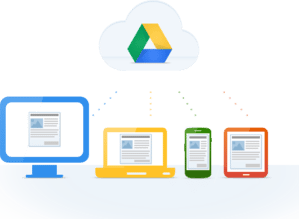 Need help with Google Apps for Work?
Speak to the experienced team at Stanfield IT on 1300 910 333